Learn how to make money online now!
You can make it your side hustle or a full-time job.
Increase your income from home!
Making money online is a viable and increasingly popular path for many.
Whether through freelancing, e-commerce, investing, teaching or content creation, opportunities abound.
Success often comes through a combination of hard work, strategic planning and a willingness to learn and adapt.
Explore these options, find what speaks to your skills and passions, and take the first step towards financial independence today.
1. Freelancing: Utilize your skills to make money online
Freelancing is a fantastic option for how to make money online. Sites like Upwork and Fiverr have made it easier to connect with clients looking for everything from graphic design to programming.
Create a profile to showcase your portfolio and you can start bidding on projects that match your skills.
Payments are often handled through the platform itself, ensuring a secure transaction. Over time, as you build your reputation and client base, you can increase your rates.
Flexibility, control over your workload and the ability to choose the projects that interest you most make freelancing an attractive option. With determination, you can turn your part-time freelancing into a full-time career.
2. Selling products: E-commerce success
E-commerce offers another excellent avenue for how to make money online.
Whether you're an artist looking to sell handmade goods or a reseller with an eye for valuable thrift finds, platforms like Etsy and eBay provide the means to reach a vast audience.
Start by identifying a niche market you're passionate about. Create clear and attractive product listings with high-quality images. Focus on customer service to build trust and encourage repeat business.
Social media can also play a significant role in promoting your store, helping you connect with potential customers. Through hard work and careful planning, you can grow your online store into a thriving e-commerce business.
3. Investing in stocks and cryptocurrencies
For those willing to navigate the more complex waters of online investing, stocks and cryptocurrencies offer potential for financial growth.
Platforms like Robinhood and Coinbase have simplified the process, allowing beginners to get started with minimal investment. Educate yourself on the basics of trading, and start by investing small amounts that you can afford to lose.
Diversification and careful research can help lower risks. Engage with online communities, follow market trends and consider consulting with a financial advisor to develop a sound investment strategy.
While it requires careful planning and consideration, learning how make money online through investing can become a valuable income stream.
4. How to make money online: Teaching and tutoring
If educating others is your passion, online teaching or tutoring can be a rewarding way to earn money online.
Platforms like VIPKid and Tutor.com connect teachers with students across the globe. Many of these platforms don't require formal teaching credentials, although experience and expertise in your subject area are generally necessary.
Build engaging lesson plans and foster a positive learning environment to keep students coming back. Personalized attention and a flexible schedule can make you a preferred choice for students and parents.
Whether it's teaching English to non-native speakers or tutoring in math or science, online education is a fulfilling way to connect with others and earn income from the comfort of your home.
5. Content creation: Build your brand
Content creation through blogging, YouTube or podcasting is another approach to online jobs.
While it may take time to build an audience, engaging content in a niche you're passionate about can attract followers. Monetize through advertising, affiliate marketing, sponsored posts or even subscription services.
Consistency, creativity, and connection with your audience are keys to growing your platform. Invest in quality equipment and editing tools to produce professional content.
Engage with your followers through comments and social media to create a loyal community. Over time, content creation can become not just a side hustle but a full-time career.
Click on the photo to listen to the Sin Broncas con La Bronca podcast
We invite you to listen to the Sin Broncas con La Bronca podcast hosted by Sylvia del Valle.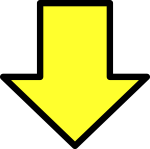 Related post