How to buy a used car.
Follow these simple tips.
You'll be on the road in no time!
Buying a used car can be a wise financial move, but it comes with its own set of challenges.
Many people find the process intimidating due to concerns about quality, reliability and value.
Here, we'll break down how to find the best used car without getting taken for a ride!
You'll become a savvy used car buyer in no time.
Know what kind of used car fits your needs
Before you start browsing listings or visiting dealerships, get clear on what you actually need in a car.
Do you need a family-friendly SUV or a compact car for city driving?
Your lifestyle, daily commute and specific requirements should guide your choices.
A targeted search based on your needs saves both time and money.
Set a realistic budget for buying a used car
Creating a budget is crucial when it comes to making any large purchase.
The cost of the car is just one piece of the puzzle — you'll also have to think about insurance, fuel, gas mileage and ongoing maintenance.
Knowing your budget limits narrows down your options, making the search more manageable.
Don't forget to set aside some money for potential repairs or upgrades.
Start researching cars
Armed with your needs and budget, it's time to delve into researching the perfect car for you.
Look at various makes and models that fit within your parameters.
Pay special attention to consumer reviews, longevity and the cost of replacement parts.
Compiling this information will help you make an educated choice when buying a used car.
Inspect the vehicle
Before making any decisions, a thorough vehicle inspection is essential.
Check the exterior for any signs of rust or damage. Inside, make sure all the features and systems work correctly.
For peace of mind, consider taking your prospective car to a professional mechanic to carry out a more comprehensive inspection.
It's a small investment that can save you from winding up with a lemon.
Check the vehicle history
Never buy a used car without examining its history.
Services like Carfax or AutoCheck can provide reports detailing previous accidents, title issues, and mileage.
Understanding the car's history can reveal potential red flags and help you negotiate a fair price.
This step is critical for making a wise investment.
Take it on a test drive
The test drive is more than just a formality; it's a vital part of buying a used car.
Use this opportunity to assess how the car feels on the road, paying attention to handling, braking and overall comfort.
Listen for any strange noises or vibrations and ask questions if you notice anything that seems odd.
A test drive can reveal issues that even an inspection might miss.
How to buy a used car: Negotiate the price
Negotiating can be the most intimidating part of buying a used car, but it doesn't have to be.
Armed with your research and inspection results, you'll be in a strong position to negotiate the final price.
Start by making an offer below the asking price but be prepared to meet in the middle.
Knowing the market value of the car will guide you during negotiations.
Handle the paperwork
Congratulations, you've agreed on a price! But there's one more step: paperwork.
Ensure the seller provides all required documents, such as the title, bill of sale and any warranty information.
Take your time reviewing these documents carefully.
Once everything is in order, you're ready to take ownership of your new-to-you car!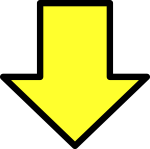 Related post