You will not believe how much money Cristiano Ronaldo earns.
How much CR7 earns every hour, minute and second.
Everything you wanted to know about the footballer.
How much money does Cristiano Ronaldo earn with Al-Nassr? Cristiano Ronaldo is known as the highest paid soccer player in the world, and the millions he receives are no mystery to anyone. He is one of the most recognized athletes worldwide.
Various outlets have revealed the exact amount that the 38-year-old footballer has been earning in recent years. Despite Cristiano criticizing Middle Eastern soccer, it has now become one of his main sources of income.
How much money Cristiano Ronaldo earned with Al-Nassr
Cristiano Ronaldo signed a contract with Al Nassr in Saudi Arabia in 2022 and it is one of the best offers he has had in his entire career as a footballer. They paid Cristiano an unprecedented amount of money.
According to Depor, during the World Cup in Qatar, he left Manchester United and pocketed $215 million a year. This amount of money was from playing for Al Nassr and advertising contracts.
What Cristiano earns per hour, minute and second
According to the outlet, the player from Portugal surpasses stars like Lionel Messi, Neymar and Kylian Mbappé with this huge amount. Depor said he makes$17 million per month.
More specifically, the footballer, also known as 'CR7', earns $59,000 per day, $24,000 per hour, $410 per minute and $6.50 per second. This is why Ronaldo left his other team.
What the Portuguese footballer is worth
Ronaldo's peak salary with Real Madrid was $210 million. However, by 2022, while he was still playing with Manchester United, he was down to $21 million.
Cristiano leads the top five most important scorers in the world. In first place is Al Hilal who is the first finalist in this edition of the Club World Cup. According to RPP, Luis Suárez, Lionel Messi César Delgado and Gareth Bale are also on the list.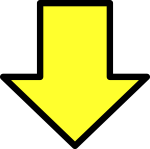 Related post