A Honduran migrant who was traveling to the United States died in Mexico.
He was with a large group of people.
Melvin Saúl Chacón's death has caused outrage among activists.
A Honduran man who was traveling with the migrant caravan called Viacrucis Migrante — a group of at least 3,500 people — died as they were passing through southern Mexico. His death unleashed protests among his peers who are demanding justice, according to CNN en Español and the EFE agency.
The migrants identified the deceased as Mevil Saúl Chacón Mendoza, who traveled some 26 miles since last Sunday. He was going from Tapachula, on the border with Guatemala, to the municipality of Huixtla. He reportedly died of a heart attack.
WHO WAS HE TRAVELING WITH?
The members of the caravan indicated that Chacón was traveling alone and joined the Viacrucis in Tapachula, which left last Sunday for the Basilica of Guadalupe in Mexico City. There, they are protesting the deaths caused by the Mexican immigration policy. Honduran migrant Esther Valencia asked for justice.
"It's quite hard because we went out to give a better future to our families, our houses, and they do this to us. And the truth is quite hard, it hurts all of us, not only as catrachos (Hondurans), but as human beings because we all deserve respect," Valencia told EFE.
HE FELT UNWELL
The woman explained that the deceased had been feeling unwell since Tuesday afternoon, and received attention from paramedics. The Mexican government estimates that about 3,500 migrants make up this caravan that left the southern border on Sunday, making it the largest of the year, although its members and activists say there are as many as 5,000 people in the caravan.
In addition to moving towards the United States, they hope to reach Mexico City to demand justice for the death of migrants in that country, such as the 40 who died a month ago in a fire at a National Institute of Migration (INM)station  in Ciudad Juarez. Isandro, who is from Guatemala, asked the Mexican authorities for dialogue and regularization.
«WE DON'T WANT DEATH 42»
«We don't want death 42, but we want them to listen to us, we don't want death 42. This (that of the Honduran migrant) is 41. That they listen to us, that they give us permission to reach our destination to see our families,» she told EFE. Due to the death, hundreds of Hondurans protested in the streets of Huixtla with a coffin lined in black, a photo of the deceased and posters.
"We want answers, we want justice." "No more deaths." "We're not animals, we want justice." "Honduras in mourning," were some of the slogans. The "migrant Stations of the Cross" resumed its march on Wednesday after resting and a demonstration.
INFLUX OF MIGRANTS
The caravan reflects the unprecedented migratory flow in the region with more than 2.76 million undocumented immigrants intercepted by the United States at the border with Mexico in fiscal year 2022, a problem for authorities in that country.
While Mexico reported an annual increase of more than 43% in the number of «people in an irregular situation in Mexico» in 2022, when it detected 444,439 migrants. The death of the Honduran caused outrage among his colleagues and even anger, they demand justice.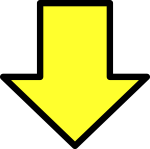 Related post