Hispanics homeowners have the fastest growth rate in the United States.
A report states that family support is one of the things that contribute to this increase among Hispanics.
Hispanics go the extra mile when planning to buy a home in the United States.
Homeownership among the Hispanic population has had a faster rate increase than white and African Americans homeowners in the United States between 2014 and 2020, according to a report by a real estate firm reviewed by the EFE agency.
Family support and the fact that Latinos are more likely than other groups to get payment assistance are some of the factors that have contributed to the 45.4% rise in the home ownership rate among Hispanics in 2014 to 50.1% in 2020.
MORE HISPANIC BUYERS
A report from the National Association of Hispanic Real Estate Professionals indicated that in 2020 the number of Hispanic home buyers reached 8.8 million, about 725,000 more than the previous year. Last year was the sixth in a row that the Hispanic homeownership rate has risen.
«Hispanics in the United States, especially those who are undocumented, tend to have less access to credit and more debt than other racial or ethnic groups, which makes them more dependent on the support of their families to buy a home,» said Sebastián Sandoval Olascoaga , an economist for a real estate agency.
FAMILY SUPPORT TO BUY
52% of Latinos who have bought house have lived with family or friends before or for a while, rent-free, compared to 29% of African Americans and 38% of whites who participated in the survey.
The research found that Latinos are more likely than participants in other groups to have received direct help from their relatives and other family members to pay their rent, the initial deposit on the purchase, or the mortgage.
HISPANS ARE STRIVING
«That ability to count on family is one of several reasons why the Hispanic homeownership rate continues to rise steadily,» according to Sandoval.
The real estate agency noted in its report that Hispanics who buy a home are also more likely than people in other segments of the population to do so. financial efforts in order to acquire the home.
WORKING HARD
44% of Hispanic buyers have worked longer hours, 39% have a second job, and 38% continue to drive an old car.
«For many Hispanics, making social or personal sacrifices is a necessity if they want to buy a home,» said Sandoval. "This is especially true this year when The hispanics they have been exposed more than other groups to the loss of employment due to the pandemic ".
The post Home Purchases Increase Faster Among Hispanics appeared first on Hispanic World.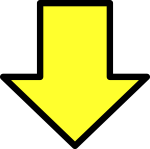 Related post