Hepatitis outbreak sparks recall of frozen strawberries.
FDA opens investigation into the illnesses.
The strawberries were sold at Costco, Trader Joe's and Aldi.
After an outbreak of hepatitis A, the Food and Drug Administration (FDA) has recalled frozen strawberries that were sold in some Costco, Trader Joe's and Aldi stores. An investigation has been opened to determine the source of the contagion, according to Physician's Weekly and the New York Post.
The FDA reported that two companies that packaged the strawberries have already issued voluntary recalls. The agency is working to find out if the contaminated strawberries were sold in any other stores.
WHERE WERE THE STRAWBERRIES SOLD?
The FDA advisory was issued last Friday and warned against eating, selling or serving certain frozen organic strawberries packaged by Scenic Fruit of Gresham, Oregon, as they may pose a health risk to customers. People are warned not to consume them.
The FDA reports that the recall also includes strawberries packaged by California Splendor of San Diego and sold at Costco stores in Los Angeles and Hawaii, as well as at two shopping malls in San Diego. The companies share a common supplier, farms located in Baja California, Mexico.
WHAT SHOULD CUSTOMERS DO?
Health authorities advise that customers who have consumed strawberries in the past two weeks and who have not been vaccinated against hepatitis A should immediately consult their physician to determine if post-exposure prophylaxis is required.
This is recommended for unvaccinated people who have been exposed to hepatitis A virus in the last two weeks, since infection can be prevented if treated within 14 days of exposure. They note that those who have had a previous hepatitis A infection or a vaccine will not need it.
HEPATITIS A OUTBREAK
The five people who got sick in the Hepatitis A outbreak said they ate frozen organic strawberries. The fruit was imported from Mexican farms in 2022. Two of the sick people were hospitalized. All the confirmed and suspected cases were in the state of Washington.
The strain of hepatitis A virus causing illness this year is genetically identical to the one that caused another outbreak of infections in 2022. They were linked to fresh organic strawberries imported from Baja California, Mexico and sold at various retailers.
WHAT IS HEPATITIS A?
According to the World Health Organization, "Hepatitis A is an inflammation of the liver due to infection with the hepatitis A virus (HAV). This virus is mainly spread when an uninfected (and unvaccinated) person ingests water or food contaminated by feces from an infected person. Infection is highly associated with consumption of unsafe food and water, poor sanitation, poor personal hygiene, and oral sex.»
It added: "Almost all patients make a full recovery and acquire lifelong immunity. However, a very small proportion of people infected with HAV may die from fulminant hepatitis. The risk of infection by the hepatitis A virus is associated with the lack of safe water and poor hygienic conditions (such as dirty and contaminated hands) and sanitation. The disease can be prevented by a safe and effective vaccine.»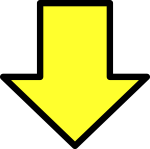 Related post