Healthy dinner ideas for the whole family.
Try these quick, satisfying meals.
Dinner options everyone will love!
Making a healthy dinner that satisfies everyone in the family can sometimes feel like a monumental task.
Picky eaters, diet restrictions and time constraints can all complicate meal planning.
However, creating a family-friendly feast that's both tasty and healthy is not an impossible dream.
We've got a variety of dinner options that promise to make everyone at the table happy.
Picky eaters? No problem!
Dealing with picky eaters is a common challenge for parents, but it doesn't mean you have to resort to fast food or bland meals.
These healthy dinner ideas focus on versatile ingredients that can be customized to suit a variety of tastes.
Whole grain pasta, lean proteins like chicken and a variety of vegetables can be combined in numerous ways to satisfy picky eaters.
Offering a sauce or dressing on the side allows each family member to flavor their meal to their liking.
One-pot wonders
Who wants to spend the evening washing dishes? Simplify your cooking and cleanup with one-pot meals.
A hearty stew or casserole can be both comforting and nutritious.
Using lean meats, lots of vegetables and low-sodium broth can create a balanced meal in just one pot.
The best part is, healthy meals often taste even better the next day, making leftovers a hit.
Healthy dinner ideas: Quick and easy stir-fries
Stir-fries are another fast and healthy dinner option that can be customized to suit various tastes.
Choose a lean protein like chicken, tofu or shrimp, then add an assortment of colorful vegetables.
A simple sauce made from low-sodium soy sauce, garlic and a touch of honey can add flavor without excess sugar or fat.
Serve this dish over brown rice or quinoa for a complete, nutrient-packed meal.
Taco Tuesday with a twist
Tacos are always a crowd-pleaser, and they can be made healthy with a few simple tweaks.
Use whole grain or corn tortillas instead of white flour ones to add fiber.
Opt for grilled fish or lean chicken as the protein and pile on the veggies with lettuce, tomato and avocado.
A dollop of Greek yogurt can replace sour cream, providing creaminess with more protein and less fat.
Pizza night makeover
Pizza is another family favorite that can be easily adapted to create a healthy meal.
Start with a whole-grain crust, then add a homemade tomato sauce made from fresh tomatoes, garlic, and herbs.
For toppings, skip the extra cheese and pepperoni in favor of vegetables like bell peppers, onions and olives.
A little grilled chicken or turkey sausage can add flavor without a lot of extra calories.
Make your healthy meal meatless!
Meatless Mondays or any other day of the week can also be a hit with the family.
Dishes like vegetable lasagna, lentil soup or black bean burgers are full of fiber and protein, even without the meat.
Incorporating these options into your weekly dinner rotation can be good for your health and your wallet.
Plus, it's a great way to introduce the kids to new vegetables and flavors.
Healthy dinner ideas: Smart sides
Sides matter too when planning a balanced meal for your family.
Instead of fries or mashed potatoes, consider healthier alternatives like roasted sweet potatoes or a quinoa salad.
Fresh or steamed vegetables are always a good choice and can be flavored with a dash of olive oil and some herbs.
A simple green salad with a homemade vinaigrette can round out the meal and add a splash of color to the table.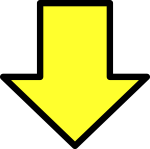 Related post