Hawaii's Kilauea volcano erupts.
Fountains of lava emerged from the crater.
The images are breathtaking. Is there an alert?
Hawaii's Kilauea volcano erupts: For days, the Popocatepetl volcano in Mexico sparked terror among residents who feared an eruption, however nothing happened. Now the Kilauea volcano in Hawaii has erupted and the images are breathtaking… Is the public in danger?
El Economista reported on one of the world's most active volcanos, which is drawing crowds of spectators with its impressive display.
The Kilauea volcano erupts
It all happened at around 4 a.m. local time in Hawaii when the Hawaiian Volcano Observatory detected a glow in the night cameras located around the Kilauea volcano, which indicated increased activity. Then an eruption was detected in the Halemaumau Crater.
The lava flows were captured in dynamic images as they traveled through fissures at the base that form the crater. The volcano isn't a danger to the public at this time.
Powerful images of the eruption
According to data from the US Geological Survey, the first lava explosions reached up to 200 feet, however, at this time they are reaching about 50 feet. The incredible photos are circulating on social media.
Although residents are not in danger from the Kilauea volcano, the gas emissions could move to other areas with the wind and may be hazardous.
The Kilauea Volcano is one of the most active volcanos in the world
According to EFE, Kilauea is considered one of the youngest but most active volcanoes in the world. It erupted in 1983 and again in 2018 when in its most destructive phase it managed to destroy 700 homes in a period of four months, as well as displacing many people.
Kilauea is that it can remain in eruption for many months. The last time it did so was in January of this year and its activity lasted until March, according to reports from the US Geological Survey.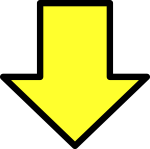 Related post