Grupo Firme's singer appears proudly showing off the gay flag.
He calls for respect for the community.
Followers go wild on social media.
Photos with the pride flag. After he shocked his fans with when he got a marriage proposal during his concert at Madison Square Garden, Grupo Firme's singer Johnny Caz surprised everyone on social media by appearing with the LGBT+ pride flag.
On November 20, in the middle of one of his concerts, Eduin's brother, Johnny Caz, was surprised by his boyfriend Jonathan Bencomo when he came on stage to propose to him, shocking and thrilling the Grupo Firme singer.
THE WEDDING PROPOSAL
And it turns out that during one of the group's most romantic songs, Jonathan proposed to Eduin's brother, asking him to spend the rest of their lives together: "However tonight, fear, nervousness, are not as strong as the love I feel for you," the young man said as he showed the fabulous ring to Johnny.
After this, the Grupo Firme singer, looking surprised and covering his mouth with his hands, said «yes». And with that he pledged his eternal love.
«YES, I'M GAY» REVEALS GRUPO FIRME'S SINGER
By this time, fans and followers of Grupo Firme knew about Johnny Caz's sexual orientation.  At the end of 2020 a video was released in which he appeared playing a gay character, leading his fans to begin to wonder what was going on.
It wasn't until that moment that Eduin's brother revealed the whole truth: "I know that there are many people who are wondering and now that this video came out it's gotten worse" (…) "And no gentlemen, it is not an act, in fact I am gay,» he declared. After these words, the singer no longer hid his sexual orientation, and it has not been unusual to see him proudly showing off the gay pride flag.
GRUPO FIRME'S SINGER PROUDLY SHOWS THE RAINBOW FLAG
Through social media, Johnny Caz, Grupo Firme's singer, has shown how proud he is of who he is and of his sexual orientation. As he said in his video, it was completely natural for both him and his family and friends, therefore, it never seemed strange to him.
A fairly clear example was when Eduin's brother appeared wrapped in the rainbow flag at one of Grupo Firme's concerts, revealing that he appreciated all the support he has been receiving in recent months, and that like everyone else, he also deserves to love freely.
SINGER THANKS THE PUBLIC FOR THEIR SUPPORT AND APPEARS WITH THE PRIDE FLAG AT GRUPO FIRME CONCERT
On August 24,Johnny CaZ, Grupo Firme's third vocalist, shared a series of photographs on his official Instagram account in which he appeared proudly showing off the rainbow or LGBT + pride flag, emblazoned with the words «Love is Love».
At the bottom of this post, Eduin Caz's brother wrote the following: "Thank you for your presence, for your support and love for me and everyone, this statement shows that we are all equal and that even if we don't fall in love the same way, we laugh, love music and enjoy life like everyone else."
«REPENT,» SOME PEOPLE SAY TO THE GRUPO FIRME SINGER WHEN HE APPEARS WITH THE PRIDE FLAG
This photograph generated endless reactions in this regard. His almost half a million followers gave some negative feedback to the photographs of Johnny Caz proudly displaying the gay flag, and decided to leave the occasional derogatory comment, stating that this, "was not good at all.»
«At what point did bad turn good, and good turned bad, God doesn't hate people, but their practices.» «Hell is hell, repent, you are on time.» «Oh no, now that's happening." "The truth is that I no longer like this." These were some of the comments that he received. You can see the post here.
THE LOVE STORY OF GRUPO FIRME'S SINGER AND HIS BOYFRIEND
After his boyfriend Jonathan Bencomo proposed to him in the middle of Grupo Firme's concert, his fans started asking about the young man who was engaged to Johnny. They wanted to know about their love story and when had they met, since until that moment they had only appeared together in the occasional photograph.
Faced with these questions, Infobae revealed that the love story began several years ago. However, it was not until 2020, as mentioned, that Johnny Caz, the third vocalist of Grupo Firme, spoke publicly about his sexual orientation, something that he was not ashamed about and that he always saw as natural.
THEY HAVE BEEN TOGETHER SINCE 2019
The news site says that the couple had already been in a relationship for some time, they didn't appear publicly for the first time until 2019. On that occasion the vocalist called his boyfriend «a brother» on social media.
But, with the passing of time and after Johnny Caz, Eduin's brother publicly revealed that he was gay, his love began to have a stronger presence on social media. On Instagram, he showed how much he enjoyed himself with his partner during the most important celebrations of the year.
JONATHAN IS A DANCER
Infobae reveals that Grupo Firme's singer's fiancé, Jonathan Bencome, works as a dancer, which can be seen on his official Instagram account, where Johnny's partner has more than 89,000 followers and more than 200 posts.
On his social media, Johnny's fiancé also posts photographs with his boyfriend, and Eduin Caz's brother makes comments like «pure fire», accompanied by several fire emojis. His fans often say that they both look really handsome in the photos. SOME IMAGES BELONG TO THIS VIDEO
The post Photographs of Grupo Firme's vocalist with a gay flag reappear (PHOTOS) appeared first on MundoHispanico.
.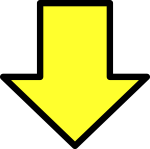 Related post