A man has a surprising offer to help Florida migrants.
He is praised for his viral TikTok video.
Migrants are leaving Florida in droves.
American man offers to help Florida migrants. Carlos Eduardo Espina, a Mexican TikToker, shared a video of a gringo offering help migrants fleeing Florida after the harsh new law was passed. The video has gone viral and Hispanics living in the United States have praised him since so many migrants are leaving Florida, according to the AP and Paco Zea.
Florida Governor Ron DeSantis signed a radical new law that strengthens his immigrant relocation program and limits social services for migrants who do not have permanent legal status, two political priorities for the Republican as he gets ready to launch a Presidential campaign.
WHAT ELSE DOES THE FLORIDA LAW SAY?
The law was passed a day before the lifting of pandemic-related asylum restrictions, Title 42,  which has allowed the United States to quickly expel migrants at the southern border for the past three years.
The law grants $12 million to the migrant relocation initiative. The initiative also expands the requirements for companies with more than 25 workers to use E-Verify, a federal system that determines if an employee can legally work in the US.
WHAT WAS THE MAN'S OFFER TO FLORIDA MIGRANTS?
"Hey my people, anyone out there in Florida, living all that s**t… right now, and they don't have anywhere to go, just contact me. I have 55 acres here in Kentucky that I don't use. I usually grow corn and beans, but still It's not the time… but well I have a mobile home, also some buildings where they can put beds."
And he added: "I have several generators, the water situation we can fix it, we can also get more generators so if you want to come for a while and keep a low profile while you find where to go or what is going to happen with this situation just let me know. I don't want people with nowhere to go.»
WHAT DO USERS SAY?
Immediately people commented: «This man deserves heaven for one.» «God bless this man and multiply all his goods.» «This man is going to go to heaven with all shoes with the good heart." "Wao! More like this gentleman. Blessings.»
«God bless you greatly if this is true.» «Nice gesture, few people do this, my respects.» «The world needs more people like this.» «Wow, what a man, what a heart, what an example … It impressed me.» «Intelligent it is because he would have workers." "Thank you for these people of deep nobility existing, thank you."
PEOPLE SEND HIM BLESSINGS
Other users commented: «We love you, a gentleman from Kentucky who offers his acres.» «There are still good people, God bless him.» «My God, this man was raised with values ​​and education, thank you so much and Carlitos you too, make this video viral, God will reward you.»
«God bless that gentleman and his descendants.» «I hope he is a true friend and if it is true, God bless him.» «A good man and he has a big heart.» «God is good and he uses people with a good heart.» «This is how one door closes, but many open, we see that we are not alone,» others commented.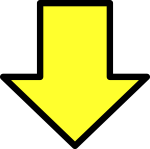 Related post