In September you can find home appliance and TV deals
Discounts on electronic products
Savings on travel and mobile phones
We have finally reached that point on the calendar that marks the unofficial end of summer and the beginning of the fall season.
Not to mention the return of college football!
Of course, you know that September is typically here when they start offering the pumpkin spice coffees, right?
If you're someone who likes to save money (and who doesn't?), another favorite returns this month: September is National Coupon Month.
Check out our favorite promo codes and coupons here
Here's a look at the savings you can enjoy this month.
Shop wisely.
You will make this a September to remember for your wallet.
Here are the best deals for September…
The best home appliances discounts in September
Starting on Labor Day, you can traditionally find deals on stoves, microwave ovens, and other appliances.
Along with Black Friday, Memorial Day, and Independence Day, Labor Day is one of the key points on the calendar for home appliance deals.
We are already seeing deals on some items, including refrigerators. So if you need to replace a major appliance.
Now is a good time to search. Be sure to check out ClarkDeals.com's Appliances category to find the best deals.
Televisions
Now that one of Clark's favorite seasons is almost here, football season, you'll find price reductions on televisions.
This will make your football watching experience even more enjoyable.
Good places to look for deals on TVs include Walmart and Best Buy, as well as warehouse clubs like Costco and Sam's Club.
And Clark says there's no need to worry about buying a name-brand TV.
End of season sales, some of the best September deals
Now that summer is almost over, it's time to take advantage of some seasonal change offers.
Look for deals, particularly on air conditioners, chains, leaf blowers, and lawn mowers.
Sometimes, to get the best deals on end-of-season merchandise, you have to be willing to haggle a little, like Charis Brown.
The editor-in-chief of ClarkDeals.com points out that her husband was able to get $500 off the price of a ride-on lawn mower.
September travel deals
Now that we're in September, you'll see the sky-high prices that defined summer travel start to cool.
«It's shocking how expensive things have been,» Clark says of the phase we've just been through.
«But (from) mid-August and after, the prices are much better.»
Clark says there is a «bargaining corridor» starting to open up now that most of the country's children are back in school.
Save on travel
"This is the sweet spot now if you are looking to book a trip."
«If you look further into the fall runner, it's not the cheapest we've ever seen,» he adds.
"But just so you know and remember, price isn't necessarily price.
«It's always great to buy back.»
Electronics
We've already mentioned sales on TVs, but many popular electronics categories are already discounted ahead of the holiday shopping season due to oversupply.
"Computers are a business right now. You name an electronic item (computer, tablet, anything like that) and it's on sale.»
«iPads recently had the lowest prices of all time (that we've ever seen),» Clark notes.
As always, you can add to your savings by buying older models of gadgets and electronics that retailers are selling out.
Take advantage of the offers
Christa DiBiase, CEO of Clark Howard Brands, was recently shopping for a TV soundbar and subwoofer at Costco.
She and her husband found the older model for $199.97 with an asterisk on the price tag.
And the newer model, which had the same specs with a small change, sold for $480. You know which one they bought!
(Editor's Note: An asterisk on a Costco price tag means the item won't be restocked….)
September deals on mobile phones
September is the month when new plans and new phones usually come out. In fact, the next version of the iPhone is likely to be announced shortly.
That means older models will be discounted as retailers try to gain shelf space.
So if you're in the market for a new phone, this month is the right time.
If you want to save even more, consider buying a used phone.
Meals
September is a month that is typically packed with free or discounted food thanks to a variety of food holidays.
Here are some days when you may be able to get free or reduced food:
National Cheese Pizza Day: September 5 and National Guacamole Day: September 16.
National Cheeseburger Day: September 18 and National Coffee Day: September 29.
Plants and grills
As home improvement stores and nurseries get their fall stock, you'll typically find discounts on their perennials,
«The good thing is that you can plant bulbs in autumn and they'll be back in the spring,» says Sarah Jordan, senior editor at clarkdeals.com.
We are also seeing discounts on grills right now and retailers are taking back products for hot climates.
You'll find discounts on charcoal and gas grills, as well as ceramic Kamado grills.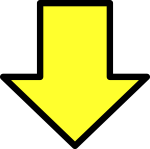 Related post