California Governor Gavin Newsom addresses California exodus.
He recently appeared on Hannity to promote his state.
Newsom explains why California's population is declining.
Despite a dwindling population and a nearly $32 billion budget deficit, Governor Gavin Newsom stresses that California is thriving.
During an appearance on Hannity, California Gov. Gavin Newsom on Monday explained why the state experienced a dramatic drop in its population during 2021 and 2022, and why it underperforms Florida.
Governor Gavin Newsom addresses California exodus
"Per capita, more Floridians move to California than California is moving to Florida," Newsom said when asked about his state's population decline. According to Fox News, Governor Newsom declared that 18 states across the country saw a drop in their population as California's decline exceeded 0.3%, a first for the state.
California lost 117,552 people between Jan. 1, 2021, and Jan. 1, 2022, according to the state Department of Finance, bringing its population back to where it was in 2016. In 2022, Florida experienced the largest rush of new residents who immigrated from predominantly blue high-tax states, with about 319,000 Americans moving there, according to data from the National Association of Realtors.
The high cost of living in the Golden State
That equates to a population increase of nearly 2%, above the US national growth rate of 0.4% between July 2021 and July 2022. California attributed its population decline to shrinking births, immigration, increased deaths and the movement of people to other states.
But one complaint that seems to persist in the Golden State is its high cost of living. California's state income tax is currently 13.3% and the richest 1% of Californians pay about half of the state bill, while Florida has no individual state income tax.
Gavin Newsom noted: «I've never been a profligate Democrat»
«Here's my point. We've had a progressive tax, but I didn't establish the 13.3%, that was done before I even got here. I have opposed new increases in the top 1% tax. I opposed the statewide wealth tax. I've never been a profligate Democrat," Newsom said in response.
«The American people don't know this. We have the highest tax rate for the 1%. But middle-class families actually pay less than the majority of states in America in California,» Newsom continued. When asked about the major companies leaving the state, the governor called it «insignificant» and «inconsequential».
«Don't count us out»
«We create more companies every single day, more millionaires,» he told Hannity. "One-half of America's $1 billion valued companies are in the state of California. This state economy has outperformed the nation 3.1% in the last decade, 2.1% nationwide. I've been hearing this nonsense for half a century, literally half a century,» Newsom went on.
The governor touted California's economic success, pointing out the state is on its way to becoming the fourth largest economy in the world. Despite the criticism California receives, Governor Newsom urged Americans to remain open about their opportunities. «I love this state,» he proclaimed, «Don't count us out.»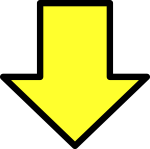 Related post