Galilea Montijo prefers young people
People question the host of Hoy
Why did she dare to confess that?
Galilea Montijo, a renowned television presenter in Mexico, generated a stir in the show business industry.
Well, she openly dared her love preferences after announcing her separation from businessman Fernando Reina.
During the last broadcast of «Netas Divinas», the famous native of Guadalajara, Jalisco, sincerely shared details about her new relationship.
The highlight, however, was her statement about her attraction to younger men.
Galilea Montijo prefers young men
In the last broadcast of «Netas Divinas», Alexis Ayala admitted that he faced criticism due to his relationship with Cinthia Aparicio, who is 28 years older than him.
It was at that moment when Galilea Montijo took the unusual position of coming to his defense.
Before the television cameras, Galilea Montijo, host of the «Hoy» program, expressed in a peculiar way that she is also attracted to men in their twenties.
Her colleagues were completely surprised to hear her funny statements.
She likes them younger
«I like twenty-year-olds,» said Galilea Montijo in the aforementioned program.
In this context, the host stated that her relationship with the model Isaac Moreno has got media attention.
Despite the negative comments received, she has managed to remain indifferent to criticism.
«They could be my children, but they are not,» she said, trying to defend her position on her love preferences.
Alexis Ayala supports her preference
Galilea Montijo's colleagues in «Netas Divinas» reacted with laughter and surprise to her comments.
Paola Rojas even suggested that she develop a musical where she would participate with soap opera actor Alexis Ayala.
The latter also agreed with Gali by saying that he also likes younger women, precisely 20 years old.
Natalia Téllez believed that the identity of the couple does not matter, as long as the relationship is consensual and both are of legal age.
They are surprised by her age
In the most recent broadcast of Netas Divinas, a moment stood out when Paola Rojas confessed to being 47 years old.
However, it was in 2023 when she finally accepted her age, as she had previously hid it by deceiving herself.
"Age is a little more nebulous, I started the year and told myself I was 30-something," the journalist said.
«When filling out documents I also got confused, especially the work ones, but no, I'm going to turn 47,» she confessed.
Galilea no longer wants to have a birthday
However, in the case of Galilea Montijo, it was totally different because she considered that it is horrible to know how old she is.
Like Paola Rojas, she deceived herself because she believed that next year she would turn half a century, but that is her current age.
«Pao, what are you saying? I ask you to start respecting me… how awful it's listening to that… we have to continue thanking our doctors,» said Galilea.
«I'm going to turn 50, oh no, I'm already 50… of course, I fooled myself, I'm already 51…», Hoy's host mentioned in surprise.
Receive criticism
Some Internet users criticized the appearance of the hosts, as they assured that Galilea looks younger than Paola Rojas, the latter being younger.
«Paola feels young but she is not young, I don't know why she criticizes other women» «Gali looks great at her age, I hope I see myself like that,» they commented.
But Montijo was not saved from the bad comments: «Better get one your age,» saying that she wants them to be young to steal collagen from them.
SEE VIDEO OF GALILEA MONTIJO SAYING THAT SHE LIKES 20 YEAR OLD MEN HERE.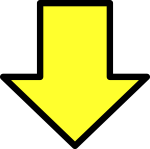 Related post