Frederik Oldenburg talks to MundoNow about Exatlón: All-Stars.
A $500,000 prize is on the line.
Get ready for an intense competition!
Frederik Oldenburg talked to MundoNow exclusively about all the details of the new season of Exatlón: All-Stars.
The charismatic Venezuelan-born host promises that this season will keep the audience on the edge of their seats.
The show premiers on September 26 on Telemundo and Oldenburg will once again be the host.
"It is the first time that something like this has been seen in all the Exatlons in the world," Frederik talking about this season's grand prize.
Frederik Oldenburg says this will be a great season
Frederik Oldenburg's anticipation and enthusiasm are palpable — and with good reason.
This season of Exatlón: All-Stars is also shaping up to be unique, as it will bring together the best athletes from other seasons of the show.
Oldenburg was full of praise for the competitors, highlighting their exceptional skill.
Frederik also highlighted the tempting prize that awaits the winner — the staggering sum of half a million dollars.
Frederik Oldenburg is excited about working with Chelly Cantú again
The presenter is excited about working again with Chelly Cantú on this season of Exatlón: All Stars.
In addition, Cantú, who was a presenter in past seasons, and was also the first champion, will be competing.
Frederik Oldenburg could not hide his happiness and excitement about this, sharing his unconditional support for his colleague with viewers.
«She couldn't be left out, she is the genesis of Exatlón Estados Unidos, it all started with Chelly,» gushed the Venezuelan host.
Who does he think will win Exatlón: All-Stars?
The host was asked about which teams or competitors he considers are the strongest this season, but Frederik Oldenburg remained neutral.
The host stated that each team has high-caliber athletes and established champions.
He said he's been checking their social media and has not found a single contestant who is not training hard for this intense season
The level playing field and the intensity of the competition are evident, which promises a fierce fight on the playing field.
"Exatlón is my great love"
Frederik Oldenburg told MundoNow about his deep love for Exatlón Estados Unitos.
He considers being part of this project a great achievement and an incredible fun and fulfilling experience.
He says Exatlón is his passion and his great love, and his enthusiasm is palpable in each season he hosts.
«I have shared a lot with a wonderful work group, they always maintain the same passion and the same joy,» he told MundoNow.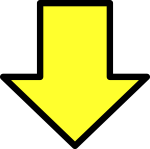 Related post