Texas shooter Francisco Oropeza's family asks for help.
A relative posted a TikTok video for his mother, son and pets.
He points out they are also victims.
After Francisco Oropeza massacred aHonduran family in San Jacinto County, Texas, one of his relatives has asked or help for his mother, his son and his pets, pointing out that they are also victims.
A TikTok video has been circulating in which a relative of Francisco Oropeza asks people to support his mother. He points out that people who were killed were not the only victims in this situation.
Relative of Francisco Oropeza asks for help for his mother, his son and his animals
A video began to circulate on TikTok where a member of Francisco Oropeza's family makes a request. It turns out that, despite Oropeza's horrible crimes, they are asking for support for his mother, his son and his pets.
The text accompanying the video says: «Help us please (please), support Francisco's child and his animals, they are also victims.»
Francisco Oropeza's family are also victims
«I know that he has affected everyone, my family, my little brother, not only the victims lost their lives» begins the video in which they ask for help for Oropeza's family. «My mother has always suffered, Francisco is a hard worker, he has always struggled to get ahead.»
«I understand that what he did was very serious and nothing can be changed, but he was a very good man, he was a hard worker,» the person. «He loved his son a lot.»
Oropeza awaits justice
After he committed the terrible massacre that shocked the Hispanic community, Oropeza was on the run for several days. It was not until Tuesday night, May 2, that the authorities were able to locate him.
On Thursday, May 18, Francisco Oropeza appeared in court for the first time since his arrest to meet with a judge. He was escorted by police officers and the sheriff while he was handcuffed and wearing a prison uniform. He did not speak.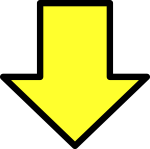 Related post