Domingo Castilla Costillo allegedly helped Francisco Oropeza escape.
Castilla Costillo had an arsenal in his house.
Police seized an AR-15 rifle and pistols from his home.
Allegedly Francisco Oropeza's accomplice Domingo Castilla Costillo helped him escape. He now faces federal charges for illegal possession of firearms. Castilla Costillo is undocumented in the United States and an AR-15 rifle as well as other weapons were seized from his home. It is not yet known how he got the weapons.
In addition, Domingo Castilla Costillo faces another federal charge of tampering with public documents because he used a false Social Security number to get a Texas driver's license. These are all serious federal charges. In addition, he is accused of helping the perpetrator of the brutal massacre escape.
Domingo Castilla allegedly helped Francisco Oropeza escape
The United States Department of Justice paid a visit to Domingo Castilla Costillo in a San Jacinto County prison to inform him of his new federal crimes. They also charged him with possession of marijuana. Paradoxically, the marijuana is the least of his legal problems.
Todd Dillon, San Jacinto County District Attorney revealed that Domingo Castilla Castillo faces charges of drug possession and assisting accused murderer Francisco Oropeza escape after killing five Hondurans in Cleveland, Texas.
Oropeza was on the run for four days
The arrest warrant against Domingo Castilla Costillo, consulted by MundoNow, details that he gave Francisco Oropeza a ride in his car at dawn on Saturday, April 29, 2023 after the brutal massacre. The relationship between Oropeza and Castilla Castillo is not known.
Divimara Nava, Francisco Oropeza's wife, coordinated her husband's escape route with Domingo Castilla Costillo. Nava and Castilla Costillo provided the fugitive with food and clothing at around 1:30 a.m. Then she instructed him to move Oropeza around for four days.
Where did Domingo Castilla get the weapons?
While federal and state authorities searched for Francisco Oropeza, even in garbage containers, his wife Divimara Nava gave logistical support to Domingo Castilla Costillo in the hope that her husband would make it to Mexico.
Agents from the Bureau of Alcohol, Tobacco, Firearms and Explosives (ATF) confiscated weapons from Domingo Castilla Costillo and are analyzing them to find out if he has been involved in other crimes.
What is his relationship to Oropeza?
Officers from different agencies captured Domingo Castilla Costillo at his home in the Trail's End subdivision, in Cleveland, on Tuesday, May 2, after the investigation into the brutal massacre revealed his involvement in Francisco Oropeza's escape from the crime scene.
The great mystery authorities from the Federal Bureau of Investigation (FBI), the Texas Department of Public Safety (TxDPS) and the San Jacinto County Sheriff's Office (SJCSO) must solve is why Domingo Castilla Costillo was so loyal to Francisco Oropeza.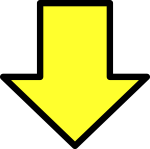 Related post