A Hispanic has thrown his hat in the ring.
Miami Mayor Francis Suárez enters the presidential race.
Could he beat Trump to become the Republican nominee?
Miami Mayor Francis Suárez enters the presidential race. To the surprise of many, a Hispanic has declared he is willing to go up against Donald Trump and Joe Biden. On Wednesday, Miami Mayor Francis Suárez became the first Hispanic to enter the campaign for the 2024 presidential election.
Suárez is of Cuban origin and is the first Miami mayor born in the city. He has been hinting at a run for some time and this week a campaign fundraising group published a video about his political record.
Francis Suárez enters the presidential race
There are already seven contenders in the Republican primary and, in addition to Suárez, two others are Florida residents — former President Donald Trump and Florida Governor Ron DeSantis are first and second in the polls, according to the EFE agency.
Suárez filed papers on Wednesday and launched his campaign just a day after Donald Trump, appeared in court on federal charges in Suárez's city.
Francis Suárez is the only Hispanic in the presidential race
The 45-year-old mayor, the only Hispanic candidate in the race, filed his official campaign documents with the Federal Election Commission. He had teased an announcement, saying that he would give a «big speech» on Thursday at the Reagan Library in California. Before Trump arrived at the courthouse on Tuesday, Suárez toured the media camp wearing a t-shirt with the police logo, since his city's police had jurisdiction over downtown.
«If I decide to run,» he told CNN, «it's starting a new chapter, a new conversation of a new kind of leader who maybe looks a little different, talks a little different, has a little different experience, but can inspire people.»
A strong candidate?
Suárez, president of the United States Conference of Mayors, is the son of the first Cuban-born mayor of Miami. He has gained national attention in recent years for his efforts to attract companies to Miami, with a view to turning the city into a crypto hub and the next Silicon Valley, according to The Associated Press.
The Hispanic politician joins a Republican primary race that includes Florida Governor Ron DeSantis, former Vice President Mike Pence, Senator Tim Scott of South Carolina, former United Nations Ambassador Nikki Haley and former New Governor from Jersey, Chris Christie. Despite having a double-digit field of candidates, the race is largely seen as a two-person contest between Trump and DeSantis.
Is Suárez going against Trump?
But the other competitors are waiting for an opportunity, which Trump has provided with his myriad legal vulnerabilities, none more serious than his federal indictment on charges of mishandling confidential documents and refusing to return them. He pleaded not guilty Tuesday in Miami federal court to 37 felony counts.
Suárez has said that he did not endorse Trump in either the 2016 or 2020 presidential elections, instead writing the names of US Senator Marco Rubio and then-Vice President Pence. In 2018, Suárez publicly condemned Trump after reports surfaced that he had questioned why the United States would accept more immigrants from Haiti and «shithole countries» in Africa.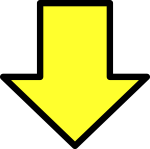 Related post