Rosalynn Carter dies at 96.
She and former president Jimmy Carter were married for 77 years.
Details about her death.
On Sunday, November 19, at 2:10 pm (EST), Rosalynn Carter, former first lady and wife of former President Jimmy Carter, passed away.
The Carter Center released a statement announcing the sad news. At 96 years old, Rosalynn left a significant legacy.
Telemundo reported that Rosalynn and Jimmy Carter were married fo 77 years.
The last time they were seen together was at the Peanut Festival in Plains, Georgia. After that event, it was announced that the former president was receiving palliative care.
Farewell to a pioneer after Rosalynn Carter dies
The passing of Rosalynn Carter marks the end of an era, recalling her prominent role as first lady during her husband's presidency.
Her influence transcended tradition — she was a staunch advocate for various social causes and promoted women's rights and mental health awareness.
The community of Plains, Georgia, was saddened by the news. Rosalynn was a beloved and respected figure who leaves a legacy of giving back.
Her contributions to the community and dedication to various charities made her a pillar in the town.
A lifetime dedicated to helping others
The Peanut Festival, where the Carters were last seen, has now become a nostalgic memory of their enduring union, according to Telemundo.
The news of Rosalynn Carter's death sparked condolences both nationally and internationally, highlighting the widespread admiration for a woman who dedicated her life to public service.
Former President Jimmy Carter, who is currently receiving palliative care, now faces the difficult reality of the loss of his lifelong companion.
The nation comes together to remember and honor Rosalynn Carter, a figure who left an indelible mark on American history.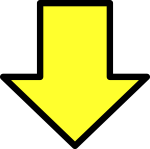 Related post