Men fight over chickens
Who Was Right?
They Argued Over Their Birds
Routine and peace on the streets of Miramar, in Fort Myers Beach, Florida, were violently interrupted by the shouts of two men.
The unusual altercation prompted neighbors to step outside and capture the events with their phones.
Videos revealed how the disagreement between the property owner and his tenant, a Hispanic, escalated until it became physical.
The Cuban, Dashiell González, 43 years old, and Robert Bourassa, 65, exchanged both insults and punches.
Debate over the chickens
They were debating whether some chickens had the right to roam freely through the neighborhood.
The community was divided: some weren't bothered by the free-ranging birds and even provided them with food and water, while others found them a nuisance.
They were annoyed by their cackling and complained that these birds were invading their yards.
The argument spiraled out of control, prompting the Lee County Sheriff's Office to intervene.
When officers arrived at the scene, González and Bourassa were still fighting on the street.
Evidence of the altercation was captured in a brief video by the neighbors, in which Bourassa can be heard saying:
«I don't want animals on your property.» To which the Cuban responds: «What are you going to do?»
In the end, both were arrested on misdemeanor assault charges.
The Lee Police Department stated in its arrest report that Bourassa was released on $1,500 bail, while Gonzalez was released without having to pay.
Animal services took custody of the birds and captured three chickens.
However, the community believes there are more roaming the area.
«The city has been aware of the chickens since they first appeared, and our beach and street surveillance team has been working to find solutions,» the Fort Myers Beach municipality confirmed to the media.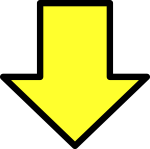 Related post