Texas DPS officers made a shocking discovery during a routine traffic stop.
A Florida man was arrested for smuggling 2 illegal immigrants in the back of his SUV.
Texas authorities shared a video of the incident.
Florida man arrested for smuggling immigrants in Texas: A video posted by the Texas Department of Public Safety on YouTube shows what happened at a recent traffic stop in Kleberg County.
The authorities had no idea what they would find in the back of the vehicle. After they became suspicious they called in a K-9 unit to help search the SUV.
Texas DPS officers make a shocking discovery
The TXDPS video begins with an explanation of how the events played out. «A TXDPS Trooper stopped a Dodge Durango on US-77 in Kleberg,» the video begins.
«During the traffic stop the Trooper requested the assistance of a US Border Patrol K9.» During the search, the officers discovered two illegal immigrants from El Salvador hiding under blankets.
The driver seemed very nervous
According to the TXDPS, the driver is a man from Florida. The video shows the trooper stopping the vehicle and questioning the driver, who seems extremely nervous.
When the driver got out of the vehicle, the police thought he seemed suspicious and decided to call in a Border Patrol K-9 unit.
Police found two illegal immigrants from El Salvador hiding under blankets
The police dogs began alerted at the back of the vehicle. When they opened the hatch in the back, they found two men hiding under blankets.
They said they were from El Salvador and were immediately taken into custody. A man in a blue t-shirt and another in a red t-shirt asked for their belongings, a request the Border Patrol ignored as they asked them to get out of the car. Finally, the driver of the Dodge Durango was arrested for smuggling persons.
Central American immigrants will be able apply for entrance to the US through Safety Mobility Centers in Guatemala
The Associated Press reported that the Safe Mobility Centers, which the US government will set up in Guatemala, will accept applications from Central American immigrants seeking work visas, family reunification and refugee claims.
This measure is expected reduce the number of people trying to illegally cross the border into the US.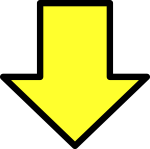 Related post