The FBI makes a major mistake and posts photo of the wrong man.
They incorrectly identified a Fort Worth man as the suspect in the Texas mass shooting.
Francisco Oropeza is still on the run after killing 5 people.
The FBI made a major blunder in the case of the man accused of killing five Hondurans in Texas. They posted a photo on social media of man who they incorrectly identified as the suspect, Francisco Oropeza, according to El Universal and the AP.
Authorities from the Federal Bureau of Investigation released a photo of the man accused of committing the massacre in San Jacinto, Texas, but it was the wrong person. They corrected the mistake almost immediately but now the man in the photo is facing death threats.
THE REAL SUSPECT IS FRANCISCO OROPEZA
The man wanted in the mass shooting is Francisco Oropeza, a 38-year-old Mexican who murdered five Honduran neighbors, including a child, after they asked him to stop firing his AR-15 rifle because their baby was sleeping.
The FBI posted a photo of Oropeza that turned out to be another man. They immediately corrected their error but the damage was done.
The FBI Corrects their mistake
FBI Houston posted the following on Twitter: "An incorrect image of Francisco Oropeza with a blue backdrop was mistakenly disseminated earlier today. That image has since been removed from FBI social media accounts. Please do not use that photo.»
And they added: «Law enforcement and agencies continue to search for Oropeza.» Since the massacre more than 200 officers from different agencies are looking for the shooter.
Photos of Francisco Oropeza
Immediately upon realizing their mistake, FBI Houston shared four photographs of the correct Francisco Oropeza including a unique tattoo, saying: «Here are the most recent images of Francisco Oropesa and a prominent tattoo on his left forearm.»
They added: "In the future, the subject's last name will be spelled "Oropesa" to better reflect his identity in law enforcement systems. This continues to be a fluid investigation.»
No leads
The search for the suspect has raged since Friday's shooting, with more than 200 police officers from various jurisdictions searching for Francisco Oropeza, many going house to house trying to find the 38-year-old man. Local officials and the FBI also contributed money toward the reward, bringing it to $80,000 for any information on Oropeza's whereabouts.
He is considered to be armed and dangerous after fleeing the area Friday, likely on foot, San Jacinto County Sheriff Greg Capers said Saturday. He said authorities had expanded the search radius beyond the scene of the shooting.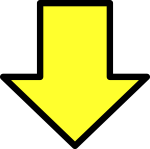 Related post