Your fall home maintenance checklist.
Get your house in tip top shape for winter.
Small repairs now will save you money later!
Fall is a season of change, which means it's the perfect time to get your home in shape.
As the leaves start to turn colors and the air becomes crisp, you'll want to make sure your home is prepared for the colder months ahead.
Performing a few essential maintenance tasks can ensure you have a cozy and problem-free fall.
Let's walk through some important maintenance tips and ideas to get your home fall-ready.
Clean the gutters
One of the first things you should do is clean out your gutters.
Leaves, twigs and other debris can clog your gutters and cause water to back up, which could lead to serious damage.
It's not just about avoiding a mess; it's also about preventing possible flooding and water damage to your home.
Use gloves, a ladder and a small shovel or scoop to remove all the debris from the gutters.
Fall home maintenance: Inspect your roof
The last thing you want in the middle of fall is a leaky roof when it starts to rain.
Take some time to inspect your roof for any loose or missing shingles and replace them as necessary.
It's easier and less expensive to fix these small issues now, rather than deal with major water damage later.
If you're not comfortable doing this yourself, consider hiring a professional to do a thorough inspection.
Seal windows and doors
Cold drafts can quickly make your home uncomfortable and can also drive up your heating bills.
Check the seals around your windows and doors and look for any gaps.
Use weather stripping or caulking to seal any leaks you find.
Doing so will keep your home warm and energy-efficient as temperatures drop.
Fall repairs: Check your heating system
Before you really need to crank up the heat, make sure your heating system is up to the task.
In addition to other fall repairs, change out old filters for improved airflow and efficiency.
A quick tune-up by a professional can make your system run more smoothly and help you avoid any mid-season breakdowns.
You'll appreciate the cozy warmth when the colder days arrive.
Prepare the fireplace
If you have a fireplace, fall is the perfect time to have it cleaned and inspected.
A well-maintained fireplace not only adds ambiance but also provides an additional heat source.
Make sure your chimney is clear and free from soot or bird nests and stock up on firewood.
A professional inspection can ensure it's safe to use all season long.
Update your décor
Fall home maintenance also extends to cozy seasonal décor.
Think about adding some warm colors like oranges, reds, and browns through cushions, rugs, or throws.
Add some candles to create a cozy atmosphere and a warm fall scent.
Small décor changes can make a big difference in the overall feel of your home.
Outdoor fall repairs and maintenance
Don't forget about maintaining the exterior of your home.
Make sure to check your outdoor lighting, as the days are getting shorter.
Replace any burned-out bulbs and consider adding a few more lights for safety and curb appeal.
Also, put away any summer garden tools and equipment, and get your winter gear ready.
Safety check
Fall is an ideal time to do a safety check and do some simple home repairs.
Test smoke and carbon monoxide detectors and replace batteries if needed.
Check the expiration dates on your fire extinguishers and review emergency exit plans with your family.
Taking these simple steps can give you peace of mind as you enter the new season.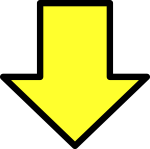 Related post