Are you considering face fillers? According to figures from the American Society of Plastic Surgeons, the United States had seen a considerable increase in the use of dermal fillers in recent years, with more than 2.6 injections of this type in 2018. Two years later, in 2020, this figure dropped as a result of the pandemic.
However, it is expected that women will be turning to the needle again. If you are interested in this type of treatment, there are some things you need to know ahead of time!
What are face fillers?
Dermal fillers or face fillers are given by injection. They are mainly composed of hyaluronic acid and fill in wrinkles and give volume to soft tissues. These fillers can serve a variety of purposes and they are generally applied to areas such as the eyes, cheeks, mouth, and jaw area. And of course lip fillers are the most popular.
Are face fillers painful?
This answer will depend entirely on your pain threshold but most people who have gotten dermal fillers say the discomfort is minimal and they're not very painful. It is possible to have some discomfort during the injection, but this process is much faster and less painful than any other type of plastic surgery.
When can you get fillers?
You can start getting face fillers at the age of 21. Specialists say that the sooner you start treatment, the less amount of product you will need. More and more young people want to preserve a youthful and symmetrical appearance through dermal fillers. However, this treatment is also beneficial for people suffering from some diseases that affect the skin of the face.
How much do they cost?
The cost of dermal fillers varies depending on your provider and the amount of material that will be needed to achieve the desired result.. On average, treatments can cost between $600 and $2,000. Don't fall for extra low prices or special promotions. It's well worth the expense to visit a reputable specialist.
How long do face fillers last?
In theory, the duration of dermal fillers will depend on the type of product you are injected with. For example, some fillers can last from six to twelve months. However, other fillers can last up to five years. This is due, in part, to the fact that hyaluronic acid is a natural compound that contributes to the production of collagen and elastin.
When should dermal fillers be avoided?
There are some cases where dermal fillers are best avoided at all costs; at least temporarily. Pregnant women should hold off and some doctors say new moms should wait until they are done breastfeeding. In cases where there is a latent infection such as sinusitis or the flu, it is necessary to wait until the symptoms disappear and the doctor gives you the okay.
Can fillers cause an allergic reaction?
Cases in which patients have an allergic reaction to the components of dermal fillers are very rare, but it is possible to suffer from an allergy to the anesthesia included in them. Type I hypersensitivity usually occurs after a few minutes and can cause mild discomfort to anaphylactic reactions in the most severe cases, although this is are very rare.
Can pregnant women get fillers?
Some studies have been carried out that show that dermal fillers do not affect pregnant women and, although no scientific evidence has been found that hyaluronic acid affects babies, specialists recommend avoiding them. The good news is that it is approved for use in women who are breastfeeding, so you may want to wait until you have your baby to start your treatment.
Are they recommended?
If patients want to look younger and give their face a lift without surgery, then dermal fillers may be their best option. This is because it is a temporary solution that can be modified if you are not satisfied with the results. In general, this treatment is recommended for people who have not had another type of intervention or treatment.
Do I need special care after receiving the injections?
Treatment with dermal fillers is not usually painful, so you will not feel any kind of physical discomfort. However, it is recommended to avoid heat and pressure on the area. In addition, as an additional care, you should avoid the application of retinol, vitamin C and makeup for at least 24 hours after the injection. It is also not possible to consume alcoholic beverages for at least 24 hours after you get filler.
Are they safe?
The most general answer is yes: dermal fillers are practically harmless in most cases. But this does not rule out allergic reactions or mild to moderate discomfort. If you go to a licensed doctor, it is more likely that the procedure will be performed under the strictest standards. If you have any unforeseen symptoms, you should go to the doctor.
How often do I get fillers?
The effects of the application of dermal fillers offer great benefits in the short and medium term, in addition to being relatively affordable, which makes this option one of the most popular. For experts, the ideal is to redo the injections every four or six months. But this also varies according to the patient and the area in which the injection is to be applied.
Do they have side effects?
As with any medical intervention, it is impossible to promise results free of side effects in all cases, but the good news is that they are extremely rare. A certified professional will only apply injections approved by the FDA, which gives you a greater sense of security, If anything, discomfort such as itching or pimple-like rashes may occur.
What is the youngest age you can get fillers?
More and more adolescents and young people want fillers (especially lip) but the law has established that the minimum age for them is 18. Professionals say that people can build up a resistance to this treatment if they start too young, which would lead to more invasive procedures even before 40 or 50 years of age.
When will I start to notice the difference?
One of the reasons why many people prefer facial filler injections is because their results are practically immediate. You can see a difference in the first hours after the injection. In the short term, you may notice changes in the application area, especially between six and eight weeks after the injection. As an advantage, hyaluronic acid will be processed by the body to produce a greater amount of collagen and elastin.
The post Facial fillers: 15 things you should know before applying them appeared first on Mundo Hispanico.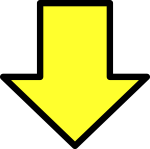 Related post