Eric Trump gives over-the-top speech.
He claimed Democrats «want to destroy Christianity».
Midterm elections are tomorrow.
ERIC TRUMP RAILS AGAINST DEMOCRATS! Eric Trump, son of former Republican President Donald Trump, made some extreme comments criticizing the current administration and touched on several «sensitive» issues, which sparked criticism on social media. Eric, in the middle of an event, went on a tirade about Democrats.
Trump's comments come at a turbulent moment because the midterm elections are on November 8. But he is not the only one to speak out about the opposing party. President Biden, on his mini tour through some states, did not hesitate to criticize Donald Trump and, of course, the Republicans.
ERIC TRUMP TIRADE
Eric Trump criticized Democrats on the eve of the midterm elections. The businessman railed that the Democrats «just want to destroy our history» at the Awaken America event. Some of his comments were shared by Ron Filipkowski (@RonFilipkowski) on Twitter.
They "want to destroy christianity, destroy our families, our children, our history. Guys, this is a cognizant (?) war in this country. I don't say that lightly. I'm not the tinfoil hat-wearing guy,» Eric Trump said in part of his speech at the event.
The Trump Party?
In recent days, Eric has also labeled his father's efforts as part of the new «Trump Party.» The son of the former Republican president explained that his father created «a completely new party» and that it represents an «improved» version of the Republican Party.
"He literally brought in a whole new party that stands for something totally different than the wider class of the Republican Party ever stood for," Eric Trump told the conservative Newsmax television network, according to the BBC. Trump's response caused debate on social media, where he was criticized.
Eric Trump supporting his father?
Eric Trump's comments come at a time of tension due to the upcoming election. But, he is not the only member of the Trump family criticizing Democrats. Donald Trump also hinted at the Democrats' policies as well as potentially running for president in 2024.
"I showed up twice, I won twice. And I did much better the second time than the first, getting millions more votes in 2020 than I did in 2016. And likewise, getting more votes than any sitting president in the history of our country, by far,» declared the former president of the United States, according to El País. Filed Under: Eric Trump Criticizes Democrats
Scandals continue?
But the Trump family not only continues to be criticized for the comments they make days ahead of the November 8 elections, but also for the controversy around the January 6 assault on the capitol. TO SEE VIDEO CLICK HERE
It was recently reported that the House committee investigating the January 6 attack on Capitol Hill extended the deadline for former President Donald Trump to turn over documents as part of a subpoena issued last month, while reiterating its request for a formal interview,  The Associated Press reported. Filed Under: Eric Trump Criticizes Democrats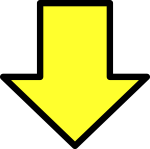 Related post