We shared the Emily Sais's mother case.
Her father killed her mother
Emily was about to get married
Everything seemed perfect. Emily Sais radiated happiness; the most awaited moment of her life, her wedding day, was drawing near.
But after a call, her mood changed drastically and tears streamed down her face. Terrible news overshadowed the anticipated event.
«I was getting ready for my wedding when I received a tragic phone call from my husband, informing me that my mother had been murdered,» Emily writes in a funeral fundraising account.
The tragedy for the bride did not end there. As her husband described the events, her world came crashing down.
Case of Emily Sais's mother
She was killed days before Emily's Wedding
Responding to the call, officers arrived at the given address and discovered the body of Christa Vallie Moreno, aged 51.
They arrested her husband, Corey Ray Vallie, 54, as the primary suspect of this murder case.
The reasons for the murder inside the house the couple shared remain unclear. The accused remained silent during his arrest and subsequent transfer to the sheriff's office.
«Although the police indicated it was a case of premeditation, it was very unexpected and tragic news for which we were unprepared… Our family is still reeling from the loss of my brother in March,» notes the couple's daughter.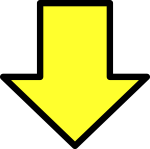 Related post