El Coyote criticizes Peso Pluma.
He didn't like how much PP charged for a private show.
What do people say?
Mexican singer José Ángel Ledesma, popularly known as 'El Coyote', has caused a stir in the regional Mexican music industry.
The star has made some controversial statements about up-and-coming singer Peso Pluma.
The latter has been making headlines due to the threats he has recently received from the Jalisco New Generation Cartel (CJNG), warning him not to perform in Tijuana.
Now it's a situation regarding money that has shocked fans.
El Coyote criticizes Peso Pluma for charging too much
Ledesma has revealed that Peso Pluma demands the staggering sum of over $1 million to perform at a private event.
The singer, who leads the successful band Tierra Santa, found himself in an uncomfortable situation with his 13-year-old son.
According to the singer, his son asked him to hire Peso Pluma to play at his birthday party. His son's request took him by surprise, and his reaction was immediate.
Upon learning the fee that Peso Pluma supposedly charges for his private performances, El Coyote was shocked and expressed his dismay publicly.
El Coyote was shocked by Peso Pluma's price
«My son just turned 13 and he got mad at me because I didn't bring Peso Pluma to sing to him,» he began.
«No, I'm not going to pay him 20 million pesos to sing to me — that's what he's charging,» Ledesma declared to the press.
El Coyote emphasized that he would never pay that much for a performer.
The news of what Peso Pluma charges has generated great controversy in the world of regional Mexican music.
Is a private Peso Pluma show too expensive?
Some feel that the high price tag reflects Peso Pluma's incredible international success.
Others see the figure as exorbitant and out of reach for the majority of fans who would like to hire him for private events.
El Coyote's reaction has generated a debate on social media, and among the fans of both artists.
Some support El Coyote, while others think Peso Pluma has the right to charge whatever he wants.
Peso Pluma: A rising music phenom

Peso Pluma, whose real name is Emilio Hassan Kabande Laija, has become a music phenomenon in recent years, especially among young audiences.
His corridos tumbados and captivating lyrics have catapulted him to fame, and his presence on the music scene is undeniable.
However, this fame has also led to an increase in demand for his private performances, which has inflated his fees.
On the other hand, José Ángel Ledesma is also very successful and is a constant presence in Sinaloan music.
El Coyote criticizes Peso Pluma and many fans support him
The singer is respected in the industry and beloved by his fans.
All of this gives him the authority to express his opinions on issues in the world of regional Mexican music.
The controversy unleashed by El Coyote will surely continue to be a topic of conversation in the coming days.
Meanwhile, fans of both artists are waiting to see how this story plays out and if Peso Pluma lowers his prices.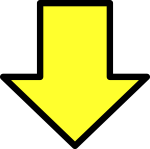 Related post