Edwin Díaz was injured celebrating his team's WBC win.
He had to be taken off the field in a wheelchair.
Diaz was dancing around the mound when he hurt his knee.
Puerto Rican pitcher Edwin Díaz had to be wheeled off the field after suffering an injury while celebrating his team's victory against the Dominican Republic in the World Baseball Classic on Wednesday night.
Díaz began to dance around the mound with his teammates after throwing a perfect ninth inning with three strikeouts, to seal the 5-2 victory that qualified the Boricuas for the quarterfinals. The Puerto Rican players were jumping around euphorically when Díaz collapsed, holding his right leg.
Edwin Díaz was not able to stand on his leg
The 28-year-old right-hander became one of the New York Mets' most popular players, both for his dominance as a pitcher and for walking into games to the sound of trumpets. He was in tears and unable to put weight on his leg as pitching coach Ricky Bones and a physical therapist helped him get to the dugout.
Diaz's brother, Alexis, also cried as Edwin was wheeled out. Francisco Lindor, Diaz's teammate on the New York Mets, and shortstop for the Puerto Rican national team, looked on in astonishment with his hands clasped over his head.
Mets release a statement
The Mets released a statement about an hour after the game, saying Díaz suffered a right knee injury and will undergo MRIs on Thursday. Puerto Rico manager Yadier Molina said Diaz was tested at the stadium.
"I was hugging our coaches in the dugout. Then when we looked up, Edwin was on the ground,» Molina said. «I didn't know. I didn't know how to act, I didn't know how to — what to say. I mean, I didn't know. It got me for a surprise. Like I said in the dugout, it sucks, sorry, but when you see a guy that works so hard like Edwin, I mean when you see him on the ground like that, I mean it just is sad."
The locker room was silent after Edwin Díaz's injury
Few could have imagined the dramatic scene on Wednesday. Puerto Rican center fielder Kiké Hernández described how the Puerto Rican clubhouse fell silent instead of celebrating after Díaz's injury. "It's unfortunate that it happened," Hernández said. «As excited as we were about the game and all that, that's one of our brothers," he added.
Díaz has been selected for the All-Star Game twice and declared the best relief pitcher of the year two times. He is coming off a sensational season with the Mets, posting 32 saves, a 1.31 ERA and 118 strikeouts in 62 innings. After declaring himself a free agent, he signed a five-year contract to continue playing for New York.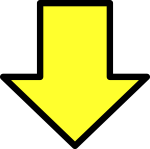 Related post