Edwin Casto was the $2.04 billion Powerball winner.
What is he going to do with the money?
Another man sued for the winning ticket.
Billion dollar Powerball winner! A lucky few people become millionaires overnight by playing the lottery. Edwin Casto's life changed in the blink of an eye when he won the $2.04 billion Powerball jackpot.
Edwin Casto used to be a boy scout and athlete. Now, he is the lucky Powerball winner who took home the big prize. He's a 30-year-old Hispanic man whose life has drastically changed.
Powerball winner: Who is Edwin Casto?
According to TMZ Casto was an Eagle Scout and attended Crescenta Valley High School in La Crescenta, CA. On a whim, he bought a lottery ticket at Joe's Service Center in Altadena, not knowing his life was about to change.
Edwin was an athlete and grew up in a supportive family. He was a high school baseball and football player who studied architecture at Woodbury University in Burbank.
What will he do with the money?
Edwin suddenly became very rich but he's being smart with his money. He just bought a $25.5 million house in the Hollywood Hills. According to TMZ, he chose to take his winnings in a lump sum payment of $997,600,000 before taxes.
Edwin's house, which is more of a mansion, has a fully equipped gym where he will work out. In addition, he has parking for various cars and trucks, as he is passionate about sports and classic cars.
Powerball winner Edwin Casto was sued for the his ticket
However, Powerball released a a statement saying Edwin Castro is the official winner. According to TMZ, a source close to Castro said: «Winning the lottery couldn't have happened to anyone better.»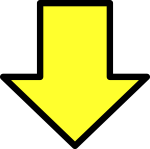 Related post