Who is Edgar Guzmán López's mother?
He was El Chapo's son.
He was killed at the age of 22.
Until his extradition to the United States in 2017, Joaquín 'El Chapo' Guzmán led the Sinaloa Cartel in Mexico.
Today, he is serving a life sentence for various crimes, including over 20 drug-related violations.
The drug lord is also accused of money laundering and conspiracy to commit murder. Additionally, he was ordered to pay $12.6 billion.
He has five sons and one of them was Edgar Guzmán López, who was killed at the age of 22.
More about Edgar Guzmán López
It is widely known that when Edgar Guzmán López was killed on May 8, 2008, El Chapo left the mothers of Culiacán, Sinaloa, without red roses on Mother's Day.
The young man was killed in a shopping center and was reportedly shot over 500 times. Two other young men, one his cousin, also died at the scene.
To make matters worse, it is claimed that the attackers used a bazooka in this assault. They were not leaving without fulfilling their objective.
Area residents voluntarily chose to stay indoors on that day.
Were El Chapo's hitmen responsible for his son's death?
It was also rumored that El Chapo's own hitmen killed his son, Edgar Guzmán López.
According to Vanguardia, the men mistook Edgar's truck for Arturo Beltrán Leyva's.
After reporting to their superiors, they were given the green light to execute, thinking it was their rival.
A third theory suggests that Joaquín Guzmán himself ordered Edgar's death. The hitmen made a grave mistake.
Who is Edgar Guzmán López's mother?
Edgar Guzmán López's mother is Griselda Guadalupe López Pérez. It's worth noting that not much is known about her.
She is Joaquín Guzmán's second wife and the mother of Joaquín, Ovidio and Griselda Guadalupe.
According to El Informador, the couple married in the 1980s. She goes by the name Karla Pérez Rojo.
Her son Ovidio, known as 'El Ratón,' was extradited to the United States a few weeks ago and is currently in a Chicago jail.
What happened to Griselda Guadalupe?
Edgar Guzmán López's mother was arrested in 2010.
This was because the amounts recorded in the financial system were higher than the income she reported to the Treasury Department.
However, Griselda Guadalupe was detained for only one day. Later, nothing was known about her whereabouts.
One story is that she was close to the Jesús María municipality in Sinaloa, where her son Ovidio was arrested.
She was a generous woman
Finally, it's essential to remember what many consider to be the darkest day in Sinaloa's history, known as 'Culiacanazo.'
On October 17, 2019, Ovidio Guzmán was recaptured in the municipality of Jesús María, triggering chaos.
That's around the last time anyone had information about Edgar Guzmán López's mother, according to El Informador.
Various sources claim that Griselda Guadalupe López Pérez paid the funeral expenses of the hitmen who defended her son on that day.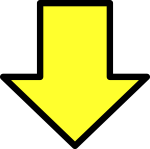 Related post