Healthy school lunch ideas.
Your kids will love these easy meals.
Your budget will too!
Packing a nutritious lunch that your kids will actually eat can be a daunting task.
Add the time crunch on school mornings, and it's easy to default to less healthy options.
The good news is that you don't have to compromise on health or time.
Here are some easy, five ingredient school lunch ideas that both you and your kids will love.
Turkey and cheese roll-ups make a healthy school lunch
Skip the bread and opt for turkey and cheese roll-ups.
Take a slice of turkey, add a slice of cheese, and roll them up together.
Add some baby carrots or cucumber slices on the side for a crunchy touch.
This simple meal packs protein and is free from unnecessary carbs.
Peanut butter and banana wraps
Spread peanut butter on a whole-grain tortilla.
Place banana slices along the center and wrap it up.
For an added health boost, sprinkle in some chia seeds before wrapping.
It's a balanced meal that offers fiber, protein, and essential vitamins.
For a healthy school lunch make a veggie pasta salad
Cook whole-grain pasta and let it cool.
Mix in cherry tomatoes, cucumber, and mozzarella balls.
Olive oil and salt bring the whole dish together.
It's a bowl full of fiber, protein and good fats.
Hummus and veggie sticks
Hummus isn't just a dip; it can be the main event in your healthy school lunch.
Pack a good portion of hummus with an assortment of veggie sticks like carrot, celery and bell pepper.
For extra protein, you can add some boiled chicken strips.
This lunch offers a variety of textures and nutrients without any hassle.
Tuna salad cups
Mix canned tuna with mayo and some chopped celery.
Scoop the tuna salad into lettuce cups.
Add a side of whole-grain crackers for a complete meal.
It's a no-cook lunch idea that provides a good balance of protein and fiber.
Greek yogurt and fruit parfait
Layer Greek yogurt with your kids' favorite fruits like berries or apple slices.
Top it off with some granola for crunch.
You can even make this healthy school lunch the night before to save time.
This parfait provides essential nutrients and probiotics to keep your kids' tummies happy.
Chicken and rice bowl
Cook some brown rice and grilled chicken the night before.
Layer them in a bowl and add steamed veggies like broccoli or carrots.
Drizzle with a little soy sauce for flavor.
It's a well-rounded lunch that can be easily reheated at school or enjoyed cold.
Avocado and egg toast make a delish and healthy school lunch
Mash a ripe avocado and spread it over a slice of whole-grain bread.
Top it with a boiled or scrambled egg.
Add a sprinkle of salt and pepper for flavor.
This lunch is rich in healthy fats and proteins and takes minimal time to prepare.
Smoothie packs
Blend together a banana, some spinach, Greek yogurt and a splash of almond milk.
Pour it into a thermos to keep it cold.
This smoothie packs in vitamins and is a fun way for kids to eat their greens.
Toss in some almonds or walnuts for extra crunch and nutrients.
Quinoa and bean salad
Cook quinoa and mix it with canned black beans.
Add some corn and diced tomatoes for extra flavor and nutrients.
A dash of olive oil and lemon juice brings it all together.
This lunch offers a variety of textures and is packed with protein and fiber.
These healthy school lunch ideas are a breeze!
Preparing school lunches doesn't have to be a time-consuming chore.
With just five ingredients, you can create healthy and delicious meals that your kids will look forward to eating.
These ideas are not only quick to prepare but also packed with essential nutrients.
So go ahead, give these recipes a try and make school lunches a breeze!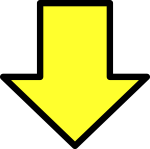 Related post