Perhaps on more than one occasion you have contemplated the option to renovate your home, but you have taken a step back because the renovation costs exceed the capital you have for that task. Fortunately, as a homeowner, you have a variety of refinancing tools to make the improvements you've planned.
Getting the house of your dreams is a task that might seem impossible, but it is not! Here are five refinancing tips that you should take into account before taking the first step towards renovating your entire home or a section of it. Get to know them!
Set a refinancing goal
The first step to obtain a refinance is to be very clear about the objective you have in mind, that is, to establish a financial goal to cover all the expenses related to the remodeling or repair of your house, the budget you need and the expenses associated with the procedures that you will carry out. Whether you need new plumbing or flooring installed, or want to expand your bedrooms, install a pool, or build a second level, you'll always have financial options within your reach.
One way to define whether refinancing is feasible is to determine the feasibility threshold. This is related to the fees charged by financial institutions to determine whether the refinancing will be approved or not. For example, an application fee can cost between $75 and $500. To this price, other fees such as inspection, credit report and home insurance must be added.
Optimize your credit history
Before applying for a refinance, you will need to make sure your credit score is at least 620; although this score applies mainly to cash withdrawals, the figure can vary depending on the type of loan, as well as the characteristics of the house you want to remodel.
According to the advice of refinancing experts, the ideal is to have an exceptional credit score, which should be around 740 points; however, in some cases, such as government refinance loans, you can submit a score of up to 500.
Cash withdrawal
One refinancing option for home remodeling is cash-out, a strategy in which institutions like Rocket Mortgage allow you to access certain advantages like the fact that interest is even lower than other options, such as a personal loan or a credit card loan.
With cash credit refinancing, payment terms can be as long as 30 years, although this is a factor to consider, since it considerably extends the number of years that you will be paying an amount of money that, in some cases, , could represent a financial burden.
personal loan
Personal loans are a more favorable option for people who want to make extensions or structural adjustments to their home, since this type of financing allows access to larger amounts of money without putting at risk the house they want to remodel.
In this type of loan, a thorough inspection or appraisal of the property is not required, and access to capital is practically immediate. As an apparent downside, most personal loans are capped at $100,000, and interest rates are typically higher than other refinances.
construction loan
A construction loan is a type of refinancing that includes the permits, the cost of construction and the materials that will be used during the process. In certain cases, an extra amount is also included to be used in an emergency or if the owner of the house wishes to add appliances and other complementary items.
In the case of construction loans, the budget is required to be greater than $25,000 dollars and once the requested amount is approved, it is the responsibility of the person who has applied for the loan to use the money as they decide, that is, they should not report to the financial institution what that amount has been spent on. As you can see, there are different refinancing options to start remodeling your home effectively and taking into account both your current budget and your future financial plans.
Refinancing may cause finance charges to be higher over the life of the loan.
Rocket Mortgage, LLC; NMLS #3030; www.NMLSConsumerAccess.org. Equal Housing Lender. Licensed in 50 states. AL License No. MC 20979, Control No. 100152352. AR, TX: 1050 Woodward Ave., Detroit, MI 48226-1906, (888) 474-0404; AZ: 1 N. Central Ave., Ste. 2000, Phoenix, AZ 85004, Mortgage Banker License #BK-0902939; CA: Licensed by the Department of Financial Protection and Innovation under the California Residential Mortgage Lending Act; CO: Regulated by the Division of Real Estate; GA: Residential Mortgage Licensee #11704; IL: Residential Mortgage Licensee #4127 – Dept. of Financial and Professional Regulation; KS: Licensed Mortgage Company MC.0025309; MA: Mortgage Lender License #ML 3030; ME: Supervised Lender License; MN: Not an offer for a rate lock agreement; MS: Licensed by the MS Dept. of Banking and Consumer Finance; NH: Licensed by the NH Banking Dept., #6743MB; NV: License #626; NJ: New Jersey – Rocket Mortgage, LLC, 1050 Woodward Ave., Detroit, MI 48226, (888) 474-0404, Licensed by the N.J. Department of Banking and Insurance.; NY: Rocket Mortgage, LLC, 1050 Woodward Ave., Detroit, MI 48226 Licensed Mortgage Banker-NYS Department of Financial Services; OH: MB 850076; OR: License #ML-1387; PA: Licensed by the Dept. of Banking –​ License #21430; RI: Licensed Lender; WA: Consumer Loan Company License CL-3030. ​Conditions may apply.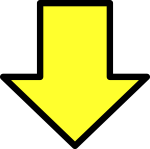 Related post