Donald Trump will turn himself in Thursday.
«It's a witch hunt,» he insisted.
He is facing charges in Georgia.
Former US president Donald Trump confirmed that he will turn himself in to Georgia authorities on Thursday.
The Republican candidate accused Fulton County District Attorney Fani Willis of going on a 'witch hunt' against him.
The former president says officials are trying to interfere with his 2024 run.
Trump is currently accused — along with 18 others — of interfering in the 2020 presidential election.
DONALD TRUMP WILL TURN HIMSELF IN TO AUTHORITIES IN GEORGIA
Again, things started to 'heat up' around charges related to the 2020 election after Trump shared a series of posts on Truth Social.
Trump wrote that he will travel to Atlanta, Georgia this week be «arrested,» according to the AP.
«Can you believe it? I will be going to Atlanta, Georgia on Thursday to be ARRESTED by a radical left district attorney, Fani Willis,» he wrote.
«(Willis) is overseeing one of the largest DISASTERS of violent crime and murder in American history,» he railed.
Trump blames the Fulton County DA
The Republican politician, known for his combative style, lashed out at Fulton County DA Fani Willis.
«In my case, the trip to Atlanta is not for 'murder', but for making a PERFECT PHONE CALL!» he continued.
Trump claimed that Willis is on a witch hunt and will stop at nothing to stop him.
«She campaigned and continues to campaign and raise money for this WITCH HUNT,» Trump posted on Truth Social.
He claims election interference
Trump's accusations center on Fani Willis, a District Attorney who has been investigating the plot to overturn the 2020 election.
According to The Sun, the former president fervently believes that Willis is working with the Department of Justice.
«It's about ELECTION INTERFERENCE!» he insisted, somewhat ironically.
Willis has gained notoriety for her uncompromising approach to high-profile cases, which has led to some allegations she's politically motivated.
Trump will turn himself in Thursday
The former president's claims have not gone unnoticed, drawing reactions from both his loyal supporters and staunch critics.
The politician wrote shared a series of posts on Truth Social Monday night, hours after his bail was set at $200,000, reported The Associated Press.
His detractors accuse Trump of trying to divert attention from the legitimate investigations against him as he campaigns.
It will be Trump's fourth arrest since April, when he became the first former president to be indicted, the AP said.
Multiple indictments
Since then, Trump, who remains the leading candidate for the Republican presidential nomination, has had a procession of indictments, the AP reported.
The topic of his alleged plot to overturn the 2020 election has also fanned the flames of the debate over the legitimacy of the election.
Trump's announcement came hours after his lawyers met with prosecutors in Atlanta.
This meeting was to discuss the details of his release on bail, according to The Associated Press.
Witness intimidation
According to The Associated Press the former president is prohibited from intimidating co-defendants, witnesses or victims in the case.
Trump has repeatedly used social media to attack people involved in criminal cases, reported the AP
The ongoing investigations have captured the public's attention as more evidence comes out.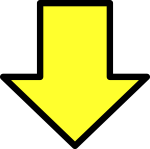 Related post