More trouble on the horizon for Donald Trump.
The former president is facing indictment for attempting to overturn the 2020 election results.
Listen to Martes de Misterio on Óyenos Audio.
MundoNow's Óyenos Audio is a space where you can find podcasts like Martes de Misterio hosted by Martín Echevarría, who talks about unsolved and strange cases.
LISTEN TO THE NEW PODCAST MARTES DE MISTERIO BY CLICKING ON THE IMAGE
Trump is facing indictment for attempting to overturn the 2020 election
Former President Donald Trump said Tuesday that he received a target letter informing him that he is the subject of a Justice Department investigation into attempts to overturn the results of the 2020 presidential election, an indication that federal prosecutors could soon indict him.
New federal charges, added to existing state and federal indictments in New York and Florida, and a separate election interference investigation drawing to a close in Georgia, would add to the list of legal problems Trump faces as he seeks the 2024 Republican presidential nomination.
Will Trump face more charges?
According to the AP, the former president reported the existence of the letter on his Truth Social platform, saying that he received it on Sunday night and that he expects formal charges to be filed against him. Such a letter often precedes an indictment and is used to let people under investigation know that prosecutors have collected evidence linking them to a crime.
Last month, Trump received a similar letter before being indicted in a separate investigation into mishandling classified documents. A spokesman for special counsel Jack Smith, whose office is conducting the investigation, declined to comment.
Trump could be in serious trouble
Legal experts have said possible charges could include conspiracy to defraud the United States and obstruction of an official proceeding — in this case, the congressional certification of President Joe Biden's electoral victory.
Smith's team has cast a wide net in its investigation into attempts by Trump and his allies to block the transfer of power to Biden in the days leading up to the January 6, 2021 insurrection, when a mob loyal to Trump stormed the federal Capitol to try to prevent the certification of Electoral College votes in Congress. More than 1,000 people accused of participating in the revolt are facing charges.
What will happen now?
Smith's investigation focuses on a wide range of ploys by Trump and his allies to keep him in power, including the role played by lawyers who applied pressure to reverse the results, as well as the listing of bogus voters in states won by Biden to produce fake voter certificates before Congress.
Prosecutors have questioned several Trump administration officials before a grand jury in Washington, including former Vice President Mike Pence, who Trump repeatedly pressured to disregard his constitutional duty and block the electoral vote count in Congress on Jan. 6.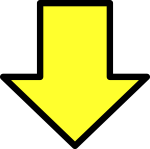 Related post