'DJ Fronter' dies: Colombian musician
Authorities reveal the details about his terrible death.
He was about to have an important presentation.
In a heartbreaking turn of events, Colombian musician Jhonatan Andrés Pai Morales, known as DJ Fronter, died at the age of 32.
His death, according to various reports, was due to an alleged Fentanyl overdose.
The young talent planned to delight his followers in Mexico.
However, his plans were cut short on November 15 when the news of his death was confirmed.
Dj Fronter dies
Uncertainty still surrounds the specific details of his death, as it has not been determined whether it occurred in Miami or New York.
Fentilane is a drug with devastating effects that has plagued a large part of the American population since the 90s.
According to rumors, this dangerous drug claimed the life of this talented Colombian musician, said Milenio.
As authorities delve deeper into the investigation, the reach of this aggressive drug continues to be a growing concern.
Mourning in Latin America
The DJ, whose presentation was scheduled for next Saturday, November 18 in Mexico City, had generated great expectations in the music scene.
The party, in which DJ Fronter would feature as one of the main acts, would follow the event headlined by renowned Spanish DJ and producer, Paco Osuna.
Shocked by the news, Camilo León, also known as DJ León and close friend of Jhonatan Andrés, expressed his sadness:
«An honor to have given space to this 'capo'. How sad what happens and how ephemeral life is. Take care guys, drugs are not a game," he said.
His career in electronic music
Born on June 20, 1991 in Santiago de Cali, DJ Fronter was an icon of Colombian electronic music.
His compositions were adopted by electronic music giants such as Jamie Jones, The Martinez Brothers, Marco Carola and Blond:ish.
This is how he managed to establish himself as one of the pillars of electronic beat and tech house in Latin America, adding a large number of fans.
The news of his death has sparked a wave of condolences and tributes on social media from fans, who still can't believe what happened.
Musical Legacy and Preventive Commitment
Users from all over the world regret the loss of this talented musician, remembering him as more than an international DJ, but as an exceptional human being.
«DJ Fronter was an incredible person, thanks to a friend I was close to him,» said a user through the social media 'X', formerly known as Twitter.
«He showed me that despite being an international DJ, he had the humility of an incredible human being,» said one of his followers.
Others shared their feelings of loss: «You're going to be missed a lot, my friend,» «Today we're not just saying goodbye to a DJ, we're saying goodbye to a brother with an incredible musical legacy.»
Fentanyl: Drug Awareness
The world of electronic music mourns the premature departure of DJ Fronter, leaving behind an irreplaceable void, reported Milenio.
His contributions will live on in the musical legacy he has left, reminding us of the importance of awareness and responsibility in the pursuit of artistic excellence.
As DJ Fronter bids farewell, we face a painful reality: the constant threat of Fentanyl in our lives and communities.
His premature departure urges us to reflect on the vital importance of raising awareness about this lethal drug. (SEE A VIDEO OF DJ FRONTER HERE).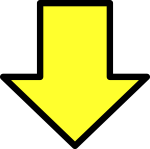 Related post