Texas massacre suspect Francisco Oropesa's wife is arrested.
Divimara Lamar Nava is accused of helping him evade police.
Francisco Oropesa is also in custody.
Montgomery County police arrested Divimara Lamar Nava, wife of Francisco Oropesa, who is accused of the Cleveland, Texas massacre.
Sheriff Rand Henderson reported that the arrest occurred at a home in Conroe, a few hours after Oropesa's arrest.
Oropesa was on the run for four days
Although no details were given about the final charges Divina Lamar Nava will face, the authorities indicated that she will also be investigated in relation to the mass shooting and they are trying to determine whether or not she withheld information about her husband's whereabouts.
Oropesa was on the run from authorities for four days after allegedly murdering five people, including a 9-year-old boy and his mother, who were his neighbors.
Authorities believe Lamar Nava hid Oropesa
The police located Oropesa a few miles from where the mass shooting occurred. He was hiding under dirty clothes in the closet of a house.
According to local sheriff's office chief Rand Henderson, Lamar Nava had previously denied any knowledge of Oropesa's whereabouts, but authorities believe she hid him at the home near Conroe where the suspected murderer was arrested Tuesday.
There are no records of Lamar Nava's bond
Lamar Nava was arrested early Wednesday morning and is being held in the Montgomery County Jail on a felony charge of hindering the arrest or prosecution of a known felon, according to online jail records at the time of writing.
The records do not include a bond for her and indicate that she was arrested by state police at a home in Conroe. The arrest sparks outrage among many who question how the woman could allegedly say that she did not know where her husband was while her neighbors mourned the bloody deaths of five of their relatives.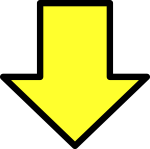 Related post