Jhonny Caz and Jonathan Bencomo are closer than ever.
They deny a breakup.
The wedding is on!
Jhonny Caz and his fiancé, Jonathan Bencomo, remain as united as ever. Images they shared on social media speak volumes.
A member of the acclaimed Grupo Firme, Jhonny Caz and his fiancé, Jonathan Bencomo, are committed to their relationship, although they haven't set a wedding date yet.
Their engagement was a memorable event in November 2021, unfolding during a performance by Grupo Firme.
The couple's relationship is stronger than ever today.
They postponed the wedding in 2022
Initially, Jhonny Caz and Jonathan Bencomo had their hearts set on a 2022 wedding.
However, Grupo Firme's busy schedule made it necessary for them to postpone the ceremony until 2023.
«We initially intended for the wedding to be this year, but given Grupo Firme's busy commitments…» Jhonny Caz remarked in 2022.
The singer discussed the matter with his fiancé, concluding that they would wait until 2023 to exchange vows.
Wedding bells in 2023
After postponing the wedding in 2022, Jhonny Caz said that their plans were well underway.
He emphasized that they are dedicated to fine-tuning every detail, confidently stating that the wedding is set for 2023.
In an exclusive interview with Telemundo, Caz confidently stated, «The blessed wedding is right on track, knocking at our door.»
He credited his fiancé for spearheading the meticulous wedding preparations, ensuring that every aspect goes off without a hitch.
A memorable New York engagement
Jhonny Caz and Jonathan Bencomo's engagement took place in November 2021 in New York City.
The singer was taken by surprise when his boyfriend came on to the stage during a Grupo Firme performance at Madison Square Garden.
Bencomo knelt before Jhonny and presented a ring, marking an unforgettable proposal.
As fans erupted in cheers, the screens displayed touching images of the couple, creating an electric atmosphere.
Jonathan Bencomo is the love of Jhonny Caz's life
Jonathan Bencomo holds the key to Jhonny Caz's heart, a fact many admire.
He has a master's degree in business administration specializing in quality and productivity, according to Actitud Fem.
Bencomo hails from Sinaloa, Mexico and has more than 210,000 followers on Instagram.
Bencomo celebrated his 31st birthday and he often shares workout routines and lifestyle tips on Instagram.
Jhonny Caz is an openly gay regional Mexican singer
Jhonny Caz etches his name in regional Mexican music history as an openly gay artist in an industry deeply entrenched in traditional masculinity.
In 2020, Caz courageously came out, supported by the rest of Grupo Firme.
Declaring his sexual orientation publicly, he stated, «It's not an act, gentlemen. I am indeed gay,» a revelation applauded by the LGBTQIA+ community, according to Homosensual.
Participating in the Gay Pride march in Mexico City, Caz actively waves the Pride flag during their concerts, signaling his unwavering support for the community.
Eduin Caz: A pillar of support
Jhonny Caz acknowledges that fear once prevented him from openly embracing his gay identity within the context of regional Mexican music.
Nonetheless, he emphasizes that his brother, Eduin Caz, and his fellow Grupo Firme members have consistently stood by his side.
Jhonny's sexual orientation was not a shock to his close-knit circle, who had known of it prior to his public disclosure.
Jhonny proudly waves the flag of acceptance and support for the LGBTQIA+ community during the group's concerts.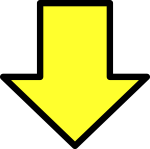 Related post