Politician Robert Kennedy died in 1968.
His assassination was a tragic moment for the United States and the world.
He was killed in Los Angeles.
This year will mark the 55th anniversary of the tragic assassination of Robert F. Kennedy. Now, unimaginable details of Robert Kennedy's autopsy have resurfaced.
Just five years after the assassination of his brother John F. Kennedy, who was then the thirty-fifth president of the United States, Bobby Kennedy (as his friends and family knew him) never imagined that his fate would be the same.
Unimaginable details of Robert Kennedy's autopsy resurface
According to the BBC the tragedy occurred on June 5, 1968 at midnight, in the corridor that connected what was then the main hall to the kitchen of the famous Ambassador Hotel in Los Angeles, California.
Sirhan Sirhan, a man of Palestinian origin, was carrying an Iver Johnson 22 caliber revolver which he fired repeatedly at the famous politician, condemning him to the same fate that his brother John had years ago.
RFK was shot in several different places
Infobae reported that official investigation determined that both brothers were killed by lone assassins who acted for personal reasons, without any organization or conspiracy behind their actions.
The assassin managed to shoot Robert Kennedy in several places. At that time he was presidential candidate for the Democratic Party, former Attorney General and John Kennedy's younger brother. JFK was assassinated in Dallas, Texas just five years earlier.
Robert Kennedy's autopsy revealed the fatal shot
El Confidencial notes that Bobby Kennedy's autopsy revealed that one bullet had passed through the right shoulder pad of his jacket without entering his body, another two had hit him under the right armpit, and the fatal shot hit him in the skull a few centimeters behind his ear and went through his brain.
In total, Robert Kennedy was shot four times and, although no one else died, five other people were injured in the shooting.
A journalist captured the last moments of the politician's life
Finally, BBC points out that Boris Yaro, a photojournalist working for the LA Times was there with his Nikon FT, capturing incredible photographs that are now part of US history.
One shocking photograph shows a young man kneeling on the ground, supporting Robert Kennedy's head as he was dying on the floor of the hotel. For more information on celebrity autopsies HERE.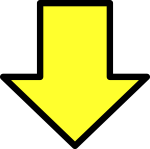 Related post