Francisco Oropesa is still a fugitive.
More details about the suspected killer are released.
He had been deported four times.
According to the Federal Bureau of Investigation (FBI), on the night of April 28, Francisco Oropesa was on the patio of his house shooting a rifle into the air when his neighbor Wilson García asked him to stop, as his baby could not sleep due to the noise.
Oropesa was angered by the request and responded with threats. Garcia's family called the police at least five times but authorities did not arrive in time. Between 10 and 20 minutes later, Oropesa took an AR-15 and stormed into Garcia's home, where he executed five people.
FBI offers reward for Oropesa's capture
The alleged shooter escaped after murdering the five Honduran people. The FBI is offering a reward of up to $80,000 to anyone who provides information that leads to Francisco Oropesa's capture. The 38-year-old Mexican is believed to be the mass shooter.
Authorities confirmed that there were 10 people in the house at the time of the attack. They all lived in the same residence even though they were not all related.
Oropesa had been deported before
According to Telemundo, the man wanted by the authorities for the massacre on Friday night in Cleveland, Texas had entered the United States illegally and had been deported at least four times.
Francisco Oropesa is being pursued by some 200 agents from various law enforcement agencies, who consider him armed and dangerous. He had been deported from the US by ICE twice in 2009, once in 2012, and again in 2016.
No one knows where he is
Local authorities consider Francisco Oropesa to be armed and dangerous after fleeing the area Friday, likely on foot, San Jacinto County Sheriff Greg Capers said Saturday. Even the governor of Texas has offered a reward for his capture.
He said authorities had expanded the search radius beyond the scene of the shooting, which occurred after Oropesa's neighbors asked him to stop shooting in his yard.
More details about the Cleveland shooter
A neighbor told The Associated Press that Oropesa, his wife and son had been living in that neighborhood for five or six years, people frequently complained to the authorities about him shooting guns.
The FBI has released photos of him that are going viral on social media. It is hoped that this will help bring him to justice.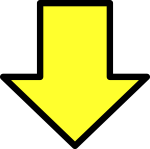 Related post