A deadly tornado ripped through west Texas.
Four people were killed and dozens were injured.
The violent storms left a path of destruction in their wake.
A series of storms and severe tornadoes ripped through west Texas on Wednesday. The deadly tornados killed at least four people and caused significant damage in the northern city of Matador, The Associated Press reported.
Lubbock Avalanche Journal reported that the storms also produced baseball-sized hail and wind gusts exceeding 100 mph (161 kph) in other communities, including Jayton, which was also under a tornado warning as the line moved southeast Wednesday night, according to the National Weather Service in Lubbock.
Deadly tornado rages through Matador, Texas
The mayor of Matador, Pat Smith, confirmed the death toll after Wednesday's fatal storm, adding that there were several injuries and «a lot of damage.» Similarly, many lost electricity according to Fox Weather.
The National Weather Service has confirmed that the tornado was an EF-3, with winds of up to 165 mph. The tornado destroyed several homes and businesses and overturned several 18-wheelers. At least three people were killed in the tornado and dozens more were injured.
Deadly tornados ripped through Texas on Wednesday
The Associated Press reported there were widespread power outages in Rolling Plains, including more than 700 customers without power in the Jayton area, according to the South Plains Electric Cooperative. The worst damage appeared to be in Matador, a city of about 570 people 70 miles (112 kilometers) northeast of Lubbock in Motley County.
Local media also reported that rescue efforts are underway in Matador, and the Red Cross has set up shelters at Motley County High School and Patton Springs High School. Shelters are providing food, water and shelter to those affected by the tornado. The tornado also caused significant damage to the city's infrastructure. Power lines are down and many roads are impassable. Emergency crews are working to restore power and clear roads, but it may take several days for the city to recover.
Several injured in Matador
After the storm passed, 115 patients were treated at Ochiltree General Hospital for minor injuries, cuts, lacerations and some major head injuries, according to Amie Marrufo, a hospital spokeswoman.
"We have been very, very grateful to our local counties and hospitals for coming to our aid. We have been blessed by a tremendous amount of help. Fortunately, this small town comes together when we need it,» the spokeswoman said in an interview.
Destructive tornado outbreak
Wednesday's tornados came six days after another tornado killed three people and injured more than 100 in Perryton, in the north Texas Panhandle. The National Weather Service in Lubbock reported shortly after 8 p.m. Wednesday that police confirmed a tornado located just north of Matador.
Just after 9:30 p.m., William Iwasko, a senior meteorologist with the National Weather Service in Lubbock, said there were three confirmed tornadoes in the storm line, but the one in Matador appeared to be the only one that caused significant damage.
Damage reports are still coming in
Reports from storm chasers and meteorologists on social media showed considerable damage around Matador, with homes, utility lines, trees, and infrastructure damaged. Lubbock Fire Rescue confirmed to the Avalanche-Journal that it would send a team to help with the damage and recovery.
"I gave the order for Heavy Rescue 1 to respond to the City of Matador to help free the trapped residents from the collapsed structures," said TRF Chief Shaun Fogerson. The University Medical Center in Lubbock confirmed that it would send its AMBUS mobile medical unit to Matador.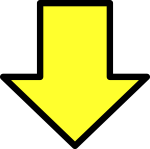 Related post