Do you know which crimes affect the immigration process? Each year, the United States Citizenship and Immigration Services,
USCIS
, receives approximately six million applications for permanent residence. However, out of these requests, only those whose potential beneficiaries have a clean criminal record will go forward.
Before starting the immigration process, it is necessary to understand all the requirements and limitations that must be taken into account. Among these, crimes committed both in the United States and in the country of origin of the applicant are considered. Find out which crimes affect the immigration process!
Aggravated crime
The concept of aggravated crimes was first proposed in 1988, and they are those that the United States Congress considers serious enough to request the deportation of an individual, even in cases where this is applied retroactively.
Aggravated crimes originally only included murders and illegal arms or drug trafficking, but this list has been constantly increasing. Each time a crime is added, any person who is in the process of applying for permanent residence and has been accused of this, will be removed from the waiting list.
List of aggravated crimes
Crimes that affect the immigration process include: murder, sexual abuse of minors, rape, money laundering of sums over $10,000, trafficking of substances or firearms, kidnapping and child pornography.
This list is also made up of crimes such as: driving, transportation or trafficking related to prostitution, disclosure of classified information, fraud, illegal entry into the country, fraud involving official documents, immigrant trafficking, conspiracy, perjury and crimes of moral turpitude.
What are crimes of moral turpitude?
Crimes of moral turpitude are those that are related to any crime that affects the public conscience. These are considered by the law and the general public as vile and depraved, threatening humanity and the integrity of the human being.
Crimes of moral turpitude have the capacity to affect an immigration process, since the person who commits them has acted against another person or group of people with the intention of harming them. These include murder, animal fighting, robbery, assault, incest, marital abuse, child abuse, and rape.
Specific offenses
In all cases where a person has committed a crime on this list, the immigration authorities may request their deportation without the need to schedule a hearing. Cases of terrorism, kidnapping, human trafficking, and money laundering are just a few of the crimes deemed inadmissible by Citizenship and Immigration Services.
Ultimately, it is the Citizenship and Immigration Service that has the authority to make a decision regarding the feasibility of a person applying for immigration, even when their crimes are considered «minor».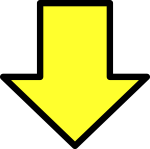 Related post