Cricket Wireless' new unlimited plans.
Discounts and offers on these multi-month plans.
They are online-exclusive.
Opting for a prepaid phone plan is a great way to lower your phone bill.
With Cricket Wireless' new online-exclusive multi-month plans, you can save even more on unlimited service when you pay for 3, 6, or 12 months in advance.
In this article, I'll take a closer look at Cricket Wireless' new multi-month plans.
I'll include what you'll get for the price and how they compare to other available phone plans.
Cricket Wireless' New Online Exclusive Plans
Recently, Cricket Wireless announced three new multi-month unlimited plans that are available exclusively online to new single-line accounts.
Cricket Wireless' unlimited plan costs $55 per month for one line. However, now if you prepay for 3-12 months in advance, you can get a much lower cost per month.
Here are the new plans: $120 for three months of unlimited service ($40 per month).
$210 for six months of unlimited service ($35 per month) and $360 for 12 months of unlimited service ($30 per month).
How much do you save with these new plans?
At these rates, you can save up to $300 per year with the annual plan compared to Cricket Wireless' standard monthly $55 rate for unlimited service.
The plans include unlimited talk, text and data. However, Cricket may temporarily slow data speeds if the network is busy.
You can use your unlimited talk, text and data in or between Mexico and Canada, but data usage in Canada cannot exceed 50%.
Also, note that mobile hotspot is not included with this plan.
How to activare a Cricket Wireless Unlimited Plan
Cricket Wireless' new multi-month plans are available online only.
To be eligible, you'll need to activate a new single-line account.
And you'll need to bring your own compatible device.
You can check your device's compatibility online.
Cricket Wireless: An Affordable AT&T MVNO
If you aren't familiar with Cricket Wireless, it's a low-cost MVNO (mobile virtual network operator) that provides cell phone service with access to AT&T's network.
You'll find a good deal with Cricket Wireless compared to postpaid plans directly from AT&T, especially for multiple lines.
AT&T's unlimited postpaid plans begin at $50 per month for one line on the Value Plus plan or $60 per month per line for two lines on the Unlimited Starter plan.
Cricket Wireless' monthly prepaid unlimited plans begin at $55 for one line, but you can get two lines for $40 per month per line. On the same plan, you can get four lines for $25 per line per month with Cricket Wireless.
Multi-month plans offers and discounts
Unfortunately, Cricket Wireless' new multi-month plans aren't eligible for multi-line discounts. However, if you only have one line on your account, you'll get a great price with the multi-month plans.
When it comes to other annual prepaid plans, Cricket Wireless still offers competitive pricing.
Mint Mobile (Review) offers the same annual plan price for an unlimited plan ($360; $30/month) with 40GB of high-speed data and 10GB of mobile hotspot.
Boost Mobile (Review) and AT&T Prepaid (Review) each offer a slightly cheaper annual unlimited plan ($300; $25/month).
More Prepaid Options
AT&T Prepaid's annual plan comes with 16GB of high-speed data before reduced speeds. Boost Mobile's annual unlimited plan includes 30GB of high-speed data as well as 12GB of mobile hotspot.
If you aren't looking to prepay for a year in advance, Visible (Review) is a monthly prepaid phone plan to consider.
With Visible, you can get unlimited service for $25 per month per line and cancel anytime.
For more options, be sure to check out all of our top picks for prepaid phone plans as well as our top picks for the best unlimited phone plans.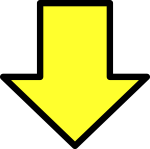 Related post