Every year millions visit emergency rooms in the summer. 

Accidents increase at this time of year. 

Find out the most common reasons to visit the emergency room in the summer!
These are the main causes of emergency room visits in the summer! It does not matter if you stay at home or go on a vacation, the reality is that, statistically, there are more emergencies in the summer.
There are several reasons for this, including hotter temperatures and more exposure to elements such as water, sun and wind. Home accidents also increase because people are doing more different activities. Find out five of the most common reasons to visit the ER in the summer so you can stay safe!
5. Causes of emergency room visits in the summer: Water incidents
Between 2017 and 2019, there were approximately 390 drowning deaths in the US, according to the CPSC. According to the Centers for Disease Control and Prevention, drowning is the leading cause of death for children ages 1 to 4.
The CDC also reports that for every child under the age of 18 who dies from drowning another seven receive emergency medical treatment for water accidents. Of the total number of incidents, 40% require a long hospitalization, since patients are at risk of suffering severe brain injuries caused by lack of oxygen.
4. Heat stroke
Summer's scorching temperatures can be dangerous. According to the CDC, this is one of the most common causes of summer emergency room visits, with more than 9,000 hospitalizations each year.
The Centers for Disease Control and Prevention recommends staying in ventilated spaces, avoiding too much sun exposure, as well as consuming enough water during the day to avoid dehydration, especially for babies, children, and older adults.
3. Summer ER visits: Insect bites
Prolonged exposure to natural elements during the summer increases the risk of being bitten or stung by insects such as mosquitoes, spiders, or bees. In most cases, visits to the emergency room can help rule out an allergic reaction and get immediate relief.
The CDC recommends applying insect repellents that are certified by the Environmental Protection Agency (EPA) and avoiding areas where there is a risk of insect accumulation, such as areas where the grass reaches considerable heights, especially during rainy days.
2. Burns
Among the causes of visits to emergency rooms in summer are burns, which occur most frequently during the months of June and July. In the United States, each year nearly 300 children and adolescents die from burns, while more than 100,000 are hospitalized or treated in emergency rooms. These can be caused by car accidents, home incidents or negligence when handling fireworks.
Burns caused by prolonged exposure to the sun also tend to cause mild to moderate damage to the skin, and increase the risk of heat stroke that leads to severe dehydration. In all cases, prompt medical attention is key.
1. Home accidents
Among the most common reasons for emergency room visits in the summer are household accidents and injuries that result in cuts, muscle injuries or fractures. Children should always be supervised as many accidents can be prevented.
Trampolines, access to kitchen utensils, contact with animals and lack of supervision can all contribute to childhood injuries.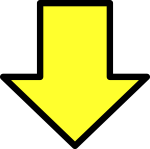 Related post