Is Clarissa Molina in love?
She celebrates her 32nd birthday in the Dominican Republic.
Photos fuel rumors of a new romance and days are filled with fun and romantic speculation.
Clarissa Molina went all out to celebrate her 32nd birthday, as she showcased on her social media.
Through her Instagram account, she shared images of her celebration by the sea in the Dominican Republic.
However, a couple of photos she posted have sparked rumors of a new romance in her life.
Following the photos and videos she shared on her Instagram stories, speculation that Molina is in a new relationship has intensified.
Clarisa Molina celebrates birthday
Clarissa Molina spent a few days of fun at Casa de Campo in the Dominican Republic while celebrating her birthday.
The presenter celebrated her 32nd year in style, posing in tiny swimsuits in various photographs.
She was also seen sunbathing on the deck of a luxurious yacht, looking very content.
However, her celebration has sparked speculation about a new love in her life, leading to comments from users on social media.
Clarissa Molina in love
The Dominican star enjoyed the paradises that the beaches of her homeland had to offer, surrounded by her loved ones.
While she shared with her followers moments spent on the beaches through her Instagram account, did she hint at a new romance?
In a couple of stories posted on her profile, she showed herself sharing a snack, hinted at by the presence of two glasses.
She also posted a video where she can be seen posing inside a room in a bathrobe, being filmed by someone else.
Clarissa Molina gives signs
In the video posted on Clarissa's account, it's evident that the footage was captured by a mysterious man.
After the People en Español Instagram account shared a screenshot of the video on their profile, comments came pouring in.
While some users expressed happiness for the Univisión host, others seized the opportunity to criticize her.
These critiques targeted the celebrity, speculating that she might be hinting at a new romance.
They react to publication
Support for the presenter was swift, with many internet users leaving their messages on the post.
«She deserves it, and he should value her,» «Hope he's not like Yailin,» and «Good for her,» were some of the comments.
«Like a refreshing drink in a well, wine brings joy; well done, Clari, mourn no one,» and «Very good for her,» others added.
«Just as I enjoyed it, thank God she escaped that misfortune,» «Good for her; she's a great woman and deserves it,» were other remarks.
Clarissa attacked
«Why does everything need to be broadcasted on social media?» one user questioned on the post about the celebrity.
«To avoid loneliness, as they say, she posted this photo. Maybe be more private, so later they can't complain about a lack of privacy,» another wrote.
«Couples these days fall in and out of love so quickly; true love seems rare,» and «She moves on fast,» were other comments.
«It's astounding how quickly these celebrities fall in and out of love, over and over, in just a matter of weeks,» another user remarked.  To see the image click HERE.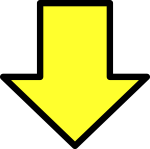 Related post