Clara Chía stuns in a tiny bikini.
She's vacationing in Croatia with Piqué.
People react on social media.
Clara Chía and her former soccer player boyfriend Piqué are on vacation in Croatia, along with other members of the athlete's family.
There they enjoyed sea diving and practicing body surfing. Clara Chía did not hesitate to show off her sexy curves.
There's no question Gerard Piqué's current love knows how to maintain her natural style at all times.
We've seen this in the looks she's worn during the long, hot summer spent with the former Barcelona player.
Clara Chía creates controversy online
The Catalan beauty, who loves to wear simple and elegant clothes, has been the center of attention since her romance with Piqué was made public.
Followed by photographers daily, we have been able to see the couple's romantic outings in different places they have visited.
Now, pictures of Clara Chía and Shakira's ex are causing a stir on social media.
Well, for the first time we see her wearing a bikini — but does she look better than Shakira?
Clara Chía makes a splash
The Spanish magazine Lecturas has exclusively published the first photos of Clara Chía wearing a sexy bikini.
She was enjoying a few days off on a beach in Croatia with Piqué and members of his family.
In the images, which are circulating on social media, and around the world, the couple can be seen on a paddle board.
They look completely relaxed together wearing dive goggles.
Clara Chía is exposed in a bikini on the beach
On other occasions, she has tried to hide from the cameras, but this time, Clara Chía was completely exposed.
In the photos, she is wearing a green bikini with a triangle top that has criss-crossed straps on the back and matching bottoms.
A snapshot shows her from the side while she is with Piqué, who is wearing white and blue printed shorts.
In another photograph, Clara and Piqué have their backs turned, giving us a rare rear view.
Vacationing in the midst of media attention
The images that are circulating on X (formerly Twitter), have caused great controversy among internet users.
Some say Clara looks even better than Shakira, while others think otherwise.
The photos have made an enormous impact and have generated divided opinions.
This is the first time Clara Chía has showed off her curves since she began her romance with Piqué.
Reactions on social media
Despite the controversy, Pique's current girlfriend has received thousands of compliments on her bikini bod.
«How beautiful.» «She is tremendous.» «She is gorgeous.» «Precious, without the need to Photoshop.» «Slim and her natural body,» are just a few.
«Women like her could give tips.» «Hot woman.» «Very pretty,» they continued.
Clara Chía's natural look completely captivated internet users.
A summer that leaves its mark
Piqué, for his part, was wearing waterproof goggles, blue patterned shorts and his chest was bare.
This belies the rumors that he had gained weight after his split with Shakira.
The couple seemed to enjoy their time together, relaxing in the crystal clear waters of Croatia and looking very much in love.
Clara Chía and Gerard Piqué's summer has showcased their casual style and zest for life.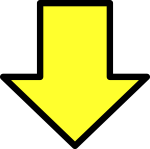 Related post