5 Christmas tree decorating ideas.
Create a unique tree this year.
Think outside the box for the holiday season.
Most of the time, Christmas trees wind up all looking alike. To avoid this, we have five decorating ideas that will make you stand out from the crowd.
But before you continue reading, we invite you to listen to Sargento El Podcast by CLICKING HERE.
One of the most economical and simple ways to decorate your tree is by hanging clusters of cotton balls of different sizes from its branches.
Cotton resembles snowflakes, so if you want to give your décor a festive touch, this is a great way to achieve it.
Similarly, gold is sometimes overlooked when it comes to holiday decorations. How about using it for your Christmas tree?
Touches of gold will make it look very festive and elegant. Combine them with white ornaments to achieve the perfect balance and you will be amazed by the result!
Replace your Christmas tree with a bonsai
Here's one of the most unique Christmas tree decorating ideas. What if instead of buying a pine tree, you get a bonsai and decorate it with tiny ornaments related to the holiday season?
Not only will it look very original, but you can keep it as part of your home décor for several years.
On the other hand, if you want your Christmas tree to look like it came from the North Pole, use artificial snow to decorate it.
After spraying your tree white, adorn it with brown-toned ribbon and add dried pinecones and other fruits, for an original, rustic look.
Christmas tree decorating ideas: Cotton balls
This Christmas season, breaking out of your rut and finding original ways to decorate your tree can create a brand new festive atmosphere in your home.
As we mentioned earlier, hanging different-sized clusters of cotton balls can add a magical touch to your tree.
This simple technique evokes the beauty of snowflakes, creating a fresh and festive look.
Cotton, with its softness, simulates snow, and it will transform your tree into a magical winter masterpiece that everyone will admire.
Elevated Christmas tree decorating ideas with gold accents
Gold accents can be the key to an elegant and festive tree.
Incorporate golden ornaments, or even gold tinsel, into your Christmas tree decorations to give them a touch of sophistication.
Combining gold and white creates a perfect visual balance for a minimal sophisticated look.
The result will surprise you and you will have a dazzling tree that will fill your loved ones with joy when they come to visit.
Keep it simple
Finally, one of the most traditional and easy-to-do ideas is to use candy canes, candy sticks and lollipops as decorative elements.
Remember to find the balance between simplicity and extravagance. The last thing you need is for your Christmas tree to look like a holiday feast.
Accompany it with a ribbon in brown tones and add dried pinecones and other fruits to recreate the magic of a perfect winter wonderland, according to AD magazine.
Then, place your favorite snapshots of your family's happiest moments around it to give your home a warm vibe. Do you like these Christmas tree decorating ideas?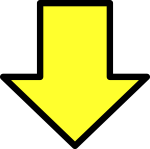 Related post