Christmas foods for all year.
Don't wait until the holidays to enjoy these treats.
Make every meal festive.
The holiday season brings a cornucopia of delicious eats, often reserved for special occasions like Christmas.
Yet, many of these seasonal treats can easily fit into our everyday menus, offering a taste of holiday cheer throughout the year.
Learn how to incorporate classic Christmas foods into your daily meals, turning them from holiday exclusives into year-round favorites.
Read on to discover how to keep the spirit of Christmas alive in your kitchen every day!
Reimagining the classic roast
The centerpiece of many Christmas dinners, the roast, whether it be turkey, ham, or beef, is often seen as too fancy for everyday.
However, roasts can be simplified and adapted for regular meals without losing their festive appeal.
Slicing roast leftovers into sandwiches or stir-frying them with vegetables for a quick and nutritious meal are excellent ways to repurpose this Christmas staple.
Experimenting with different herbs and spices can also give a fresh twist to your roast, making it suitable for any day of the week.
Christmas foods for all year
Christmas is synonymous with sweet treats like gingerbread, fruitcake and peppermint.
These desserts can be reinvented as everyday snacks with a few creative adjustments.
Think gingerbread pancakes for a Sunday brunch, or fruitcake muffins as a grab-and-go breakfast option.
Even peppermint chocolates can find a place in your daily routine as a refreshing after-dinner treat or a mid-afternoon pick-me-up.
Festive side dishes with a twist
Side dishes like cranberry sauce, stuffing and roasted vegetables are often saved for special occasions.
But with a few tweaks, they can become regular features on your dinner table.
Cranberry sauce, for instance, pairs wonderfully with everyday meats or as a spread for sandwiches.
Stuffing can be modified into a savory bread pudding, and roasted vegetables are perfect for adding a nutritious and colorful touch to any meal.
Holiday beverages for every occasion
Mulled wine and eggnog are classic Christmas beverages that can be enjoyed all year round.
These drinks can be served cold in the summer or incorporated into other recipes, like eggnog French toast or mulled wine reduction for meats.
Non-alcoholic versions of these beverages can also be created, ensuring they are family-friendly and suitable for any occasion.
The key is to adjust the spices and serving methods to match the season or event.
Soup-er ideas for cozy comfort
Soups like pumpkin or butternut squash, often enjoyed during the holidays, are perfect for year-round comfort.
These soups can be lightened up for spring and summer by adding fresh herbs or served with a warm crusty bread during colder months.
Blending in different vegetables or proteins can transform these soups into a fulfilling main course.
The versatility of these soups makes them ideal for any season and any meal.
Enjoy your Christmas salad everyday
Salads might not be the first thing that comes to mind when thinking of Christmas, but many holiday dinners feature unique and flavorful salads.
Ingredients like roasted nuts, dried fruits and cheeses can turn a simple green salad into a festive treat.
These salads are not only healthy but also add a splash of color and texture to your meals.
They can easily be adapted to whatever produce is in season, ensuring freshness and variety all year round.
Christmas foods for all year: Don't forget spices
The flavors of Christmas can be attributed to a range of spices like cinnamon, nutmeg and cloves.
These spices are not just for the holidays; they can enhance everyday dishes too.
Adding cinnamon to your morning oatmeal or nutmeg to a creamy pasta sauce can bring a subtle hint of Christmas to your daily meals.
Spices are a simple yet effective way to infuse the essence of the holiday season into your everyday cooking.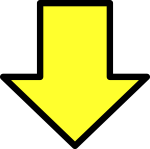 Related post