Carlos Adyan shares a video of his boyfriend proposing.
The couple is celebrating their engagement.
It's one of the happiest days of his life.
En Casa Con Telemundo host, Carlos Adyan, announced on Thursday that he is marrying his beloved boyfriend, Carlos Quintanilla. The former Telemundo executive surprised the television host by giving him an engagement ring on a special date.
In a video that Adyan shared on social media, he couldn't contain his tears of joy when his long-time boyfriend knelt in front of him and asked him to marry him.
The best time of his life!
Carlos Adyan is enjoying professional success and is already one of the most recognized faces on Spanish-language television as host of En Casa con Telemundo. He has always expressed his affection for Carlos Quintanilla.
Adyan's popularity is reflected on social media, where he has half a million followers on Instagram and he often posts about his career. He also shared the most special moment of his life with his fans.
Carlos Adyan shares a video of his boyfriend proposing
«I agree to be happy with you,» the Telemundo presenter wrote in the description of the Instagram video where he announced his engagement. He received hundreds of comments from his followers.
Most of them congratulated Carlos Quintanilla, who is currently vice president of Original Content for Sony Pictures Television for Latin America and previously worked for Telemundo Streaming Studios.
Details of the proposal
In an exclusive interview with People en Español, the Puerto Rican host recounted all the details of the unforgettable moment. "[Carlos] he was sweating and he said to me: 'Make yourself more elegant,' and I said: 'No, no, like this [i'm leaving] because I am very hot. He was wearing a suit so he took off the suit jacket to be even.»
«When we were sitting down, Carlos didn't drink, but that day he was so nervous that he started drinking,» the host recalled about the beautiful moment.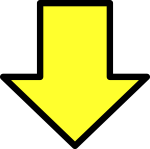 Related post