Carlos Adyan has a death in his family.
The Puerto Rican presenter's uncle died recently.
He is criticized for speaking ill of an LCDLF contestant.
Carlos Adyan has a death in his family. The beloved Puerto Rican presenter is known for his charisma and is beloved by the Hispanic public that tunes in to Telemundo to see him in action. He is also good friends with several other hosts, including Jacky Bracamontes.
However, like all of us, he sometimes receives painful news. Yesterday afternoon, Adyan shared sad news on social media where he announced a death in his family.
Carlos Adyan has a death in his family
Yesterday, Carlos Adyan was going about his day, sharing stories on his Instagram account as he often does for his followers. However, just after uploading the happiest stories, he announced sad news.
The co-host of En Casa con Telemundo announced a rather painful death in his family, sharing a photograph of his uncle. «Rest in peace, Uncle Raúl,» the presenter wrote along with an image where he appears as a child with his uncle.
He has not given more details about his loss
Although Carlos is usually private about his family affairs, he shared a photo of his uncle Raúl, though he did not offer more details.
Adyan is not always a TV favorite as he's been causing controversy for criticizing some artists. Recently, people were upset at what he said about Dania Méndez.
What Carlos Adyan said about Dania Méndez
Carlos shared a controversial tweet that ruffled feathers. People felt that he was justifying the behavior of the Big Brother contestants who left the reality show last Thursday and are now being investigated for sexually harassing Dania.
Adyan said that if Dania was not bothered by the attitude of MC Guimê and 'Cara de Sapato', the others shouldn't have to be angry. «Many are offended but she's normal and aware of what happened. If it doesn't bother her, and she thinks it's normal and she likes it, it shouldn't bother them,» said the presenter.
Carlos is criticized
A girl in the comments blew up at the presenter's controversial tweet. A Twitter user questioned Carlos Adyan because there are videos circulating online where you can clearly MC Guime and 'Cara de Sapato' being inappropriate. «Did you watch the videos? He ('Cara de Sapato') kisses her by force, immobilizes her on the bed and kisses her, she says no and he keeps trying,» the user said.
Carlos responded: «I saw those and I also saw her sitting on his legs. She acts very normal with him.» The videos that were shown on social media aroused a wave of divided opinions.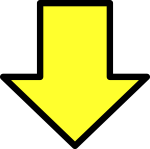 Related post