"Can I travel with my passport in the United States?" This is one of the most common questions asked by people who want to travel to the United States for different reasons, such as a family visit, job hunting, or simply for vacation.
If you have wondered where in the United States you can travel with your passport, the first thing you should check is  Travel.State.gov, where you will find a list of resources for the different types of trip you may be taking. That will make it easier for you to travel from city to city! Here we tell you how.
Domestic flights
If you're planning a trip domestically, you'll have no problem using your US passport at any airport as the US Transportation Security Administration accepts both passports and the passport cards on its domestic flights.
Another way to travel by air or by land in the US is by processing an employment authorization document issued by the United States embassy or having a valid official passport from any country authorized to enter the country.
Passports and the border cities
A valid passport, whether from the United States or from any country authorized to enter the United States, is the official identification that a person needs to enter a city in the country by air or land. However, in the case of travelers who wish to enter through a border town, the rules change a bit.
The United States government offers an option that adapts to practically all types of travelers. For example, residents who frequent border communities can enter by land with a passport card but it will not work for air travel even if the journey by plane is within the United States.
Undocumented people
To travel within the United States it is not necessary to have a valid passport. Although it is true that this is useful and can be presented as official identification. It is also important to know what rights undocumented travelers have and how they can travel by air, sea or land in the United States.
Currently, no state in the country requires a US passport for entry and the immigration authorities and the Transportation Security Administration do not have the power to ask questions related to the reasons why a person does not have a valid US passport. .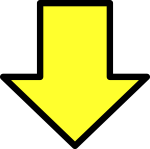 Related post