Bus carrying migrants headed to US falls off a cliff.
The accident occurred in the Gualaca area, in western Panama.
At least 39 people are reported dead and more than 20 injured.
Bus carrying migrants falls off a cliff. At least 39 people are reported dead and more than 20 injured after a bus carrying migrants headed to the US went off a cliff early Wednesday morning in the Gualaca area of western Panama.
The head firefighter in the province of Chiriquí, Edilberto Armuelles, specified that at least 39 people had died and another 23 were injured in the accident, which occurred at 4:30 local time on Wednesday (9:30 GMT). Among the injured there are at least five children, two of them seriously, according to local media reports.
WHO WERE THE DECEASED?
WHAT HAPPENED TO THE DRIVER?
«We had not had these accidents with buses and fatalities for several years,» the Deputy Commissioner for Traffic of the National Police, Emiliano Otero, told EFE. The Minister of Public Security, Juan Pino, confirmed that both Panamanian nationals and "migrants who were in transit" through the country were traveling on the bus.
Pino stated that we must wait for the results of the investigations to know precisely what caused the accident. It seems that the bus driver tried to make a turn on the road, but lost control, collided with another vehicle and fell into the ravine.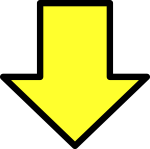 Related post